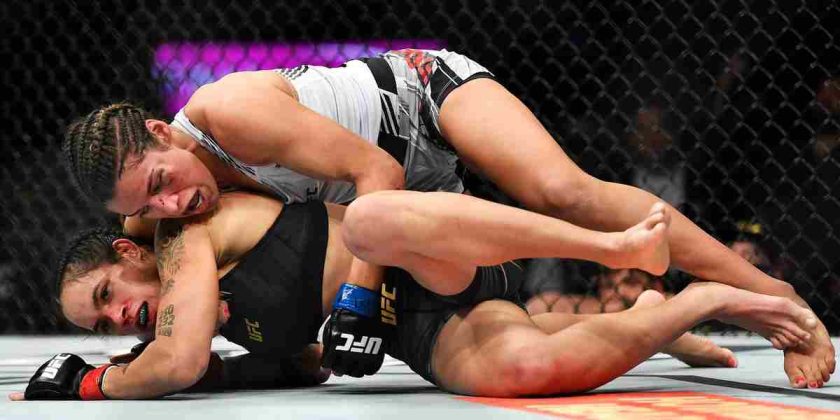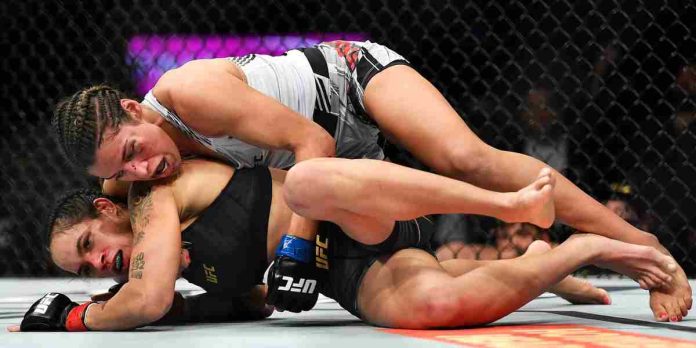 Chael Sonnen has given his thoughts on the UFC 269 bantamweight title fight between Amanda Nunes and Julianna Pena.
Pena shocked the world by pulling off arguably the biggest upset in UFC history by choking out Nunes in the second round this past weekend at UFC 269. The Brazilian, who entered the Octagon as a -900 favourite, started off well, winning the first round 10-9 on all three judges' scorecards. However, 'The Venezuelan Vixen' was more active in the second round, out landing the champion 74-36 in significant strikes, before taking her back and choking her out.
Sonnen's Thoughts On Nunes vs Pena
While Pena was credited for doing the unthinkable, much of the talk was about Nunes gassing out and giving up. In a video shared through Instagram (as transcribed by MMA Junkie), Sonnen said that he was surprised to see how easily 'The Lioness' gave up.
"I can't believe I got Pena right either," Sonnen said. "I got to tell you, man, that was a different fight. Like, we've seen upsets before. Even if you take Mike Tyson versus Buster Douglas where Mike is trying to get up, and he just can't beat the count or when Ronda Rousey got her head kicked into the third row, but she didn't want it to happen. This was totally different. Amanda flicked it. That was 100 percent mental beating, zero percent physical. That submission wasn't there.
"That was not a move. That was absolutely not a fighting technique. Julianna was in a terrible position, and Amanda quit. That's OK. Everybody goes through that at some point. I only point that out not to kick her, I point that out because that's what the surprise was. If she got kicked like Ronda did or knocked out like Mike did, we just chalk it up to a big upset and a glorious night. To mentally check out and hand it all back in only seven minutes, a bit of a surprise."
Do you agree with Chael Sonnen?
See also: