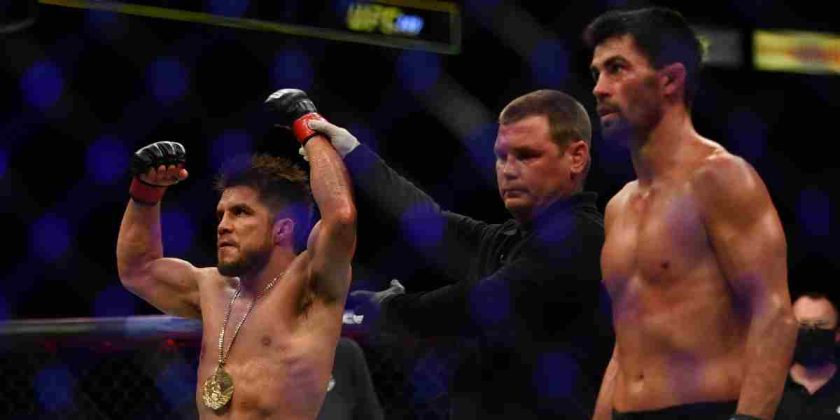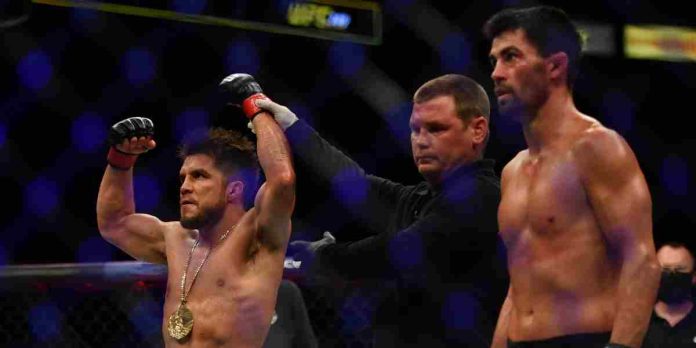 Henry Cejudo has responded to Dominick Cruz challenging him to a rematch after his unanimous decision victory against Pedro Munhoz at UFC 269.
Cruz faced Cejudo for the bantamweight title at UFC 249, where he suffered a second round TKO loss. The end came after 'Triple C' dropped him with a knee and pounced on him with a flurry of punches, forcing referee Keith Peterson to stop the fight. 'The Dominator' argued against the referee's decision and accused him of being intoxicated while officiating.
Cruz's Callout
During the UFC 269 post-fight press conference, Cruz reiterated his accusations against Peterson and called for a rematch against Cejudo.
"You know it pisses me off that it happened (the stoppage by Peterson), because Henry Cejudo retired (after)," Cruz said. "And so I can't smash his face in with a rematch. But if the little dork decides to come back, I'm right here waiting for him."
Cejudo Responds
Speaking on his 'The Triple C and Schmo Show' (as transcribed by MMA Junkie), Cejudo fired back at Cruz.
"Dude, Dominic Cruz, man, take it on the chin just how my knee hit your damn chin," Cejudo said. "Jesus, man, you absolutely make me sick. This is why we need referees. It's not like, 'Oh, let me get beat up, but let me see if these referees, you know, give me the benefit of the doubt.' Like, no. You put yourself there, you put your face on my knee, and I made you bend the knee. There was 13 unanswered shots. Re-watch it, dude. I literally woke you up."
A day later, Cejudo took more jabs at Cruz via Twitter, saying that he isn't interested in a rematch with him, and is eyeing a fight against featherweight champion Alex Volkanovski.
"Dominick Cruz, Mr. King of the Prelims – Ya snooze you lose. You had your chance, and you bent those surgically repaired knees. If I decide to come back, I'm fighting Alex Volkanovski first. 'Triple C' ain't fighting on no damn prelims," Cejudo tweeted.
Who do you think would win a potential rematch between Henry Cejudo and Dominick Cruz?
See also: