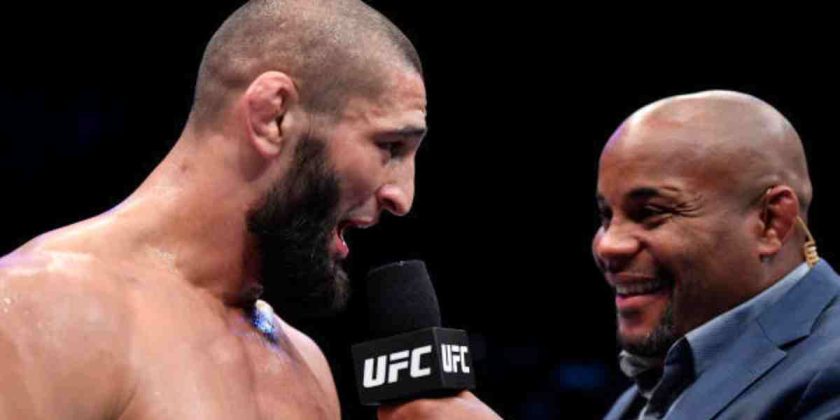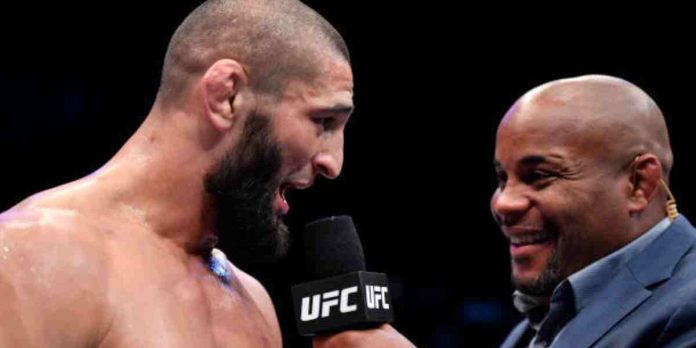 Khamzat Chimaev has responded after Daniel Cormier said that his budding friendship with Darren Till is a mistake that could uncover the mystery surrounding him.
Chimaev has made a blistering start to his UFC career, winning all of his four fights in a dominant fashion, but will face a major step up in competition in Gilbert Burns this weekend at UFC 273. To prepare for the biggest fight of his career, 'Borz' is training with Till, who will also reportedly be in his corner. The budding bromance between the two has become very popular on social media, earning them the title of 'Smesh Bros'.
While Cormier loves the 'Smesh Bros', he believes Khamzat is revealing too many details about himself and that could backfire.
"I love the whole buddy-buddy thing with Darren Till but I think it's a mistake," Cormier said. "I think he should continue to be a mystery to people. I think he should have as little time in front of the public and show who he is, pulling the curtain back. I would pull the curtain back as little as I could if I were Khamzat, just because the mystery is good for him. He's very scary."
Khamzat Chimaev Responds To Daniel Cormier
Speaking to Cormier on his YouTube channel, Chimaev responded by saying that he does not understand why DC has a problem with his friendship with Till when he himself has a similar sort of relationship with Khabib Nurmagomedov.
"Brother, you're saying what is that s***? This is not s***, it's brothers' relationship," Chimaev said. "What you and Khabib doing, that s*** brother. You and Khabib doing same s*** in the gym. What you can say about that? You need the friends as well brother, you can't be alone. You need somebody to defend your back."
Will Khamzat Chimaev continue his winning ways against Gilbert Burns at UFC 273?
See also: