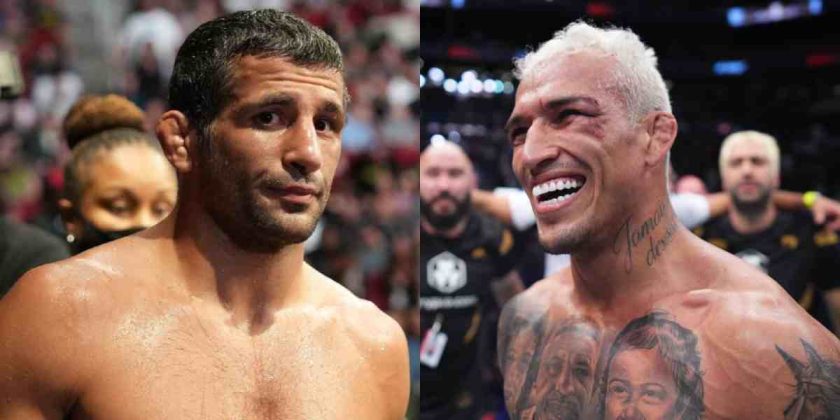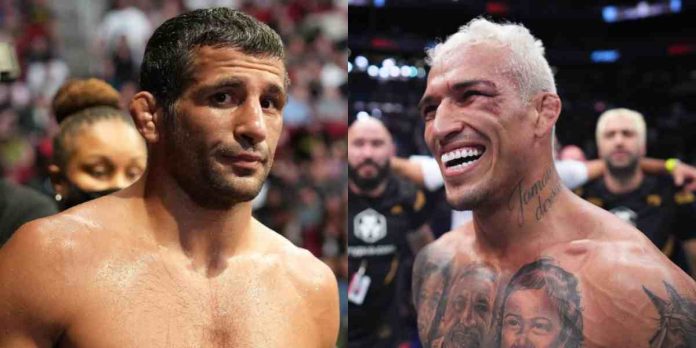 Beneil Dariush doesn't appreciate former UFC lightweight champion Charles Oliveira calling out the likes of Conor McGregor and Nate Diaz.
Oliveira is currently riding an eleven fight winning streak, with his most recent win coming against Justin Gaethje at UFC 274, although he failed to retain his title after missing weight. The Brazilian will fight for the vacant belt next, according to Dana White, and he wants to lock horns with Conor McGregor, with Nate Diaz also being an option.
Islam Makhachev hopes to fight Oliveira for the vacant belt, although the latter believes the Dagestani has unfinished business with Dariush, who has also thrown his name in the hat.
Beneil Dariush On Charles Oliveira
During a recent appearance on MMA Fighting's 'The Fighter vs The Writer' podcast, Dariush said that Oliveira calling out McGregor and Diaz instead of actual contenders is 'hypocritical'.
"He's talking about wanting to fight Conor, and he talks about how these guys never gave him a shot when he was outside the top five, blah, blah, blah," Dariush said. "We were supposed to fight October of 2020. I have a fight contract, I can post a picture of it. I was supposed to fight Charles, and he pulled out of the fight, and then a couple months later, instead of fighting me, he fought Tony Ferguson.
"He said something about family issues and I'm not going to say, 'Oh, he didn't fight me, I can't believe it.' Family comes first, I understand that. But the same thing people did to him, he's doing to me. He was supposed to fight me, bailed, ran and fought Tony Ferguson. Now, instead of fighting actual contenders, he wants to go fight Conor? He wants to go fight Nate Diaz? This is hypocritical. This is the only thing that's bothering me."
Dariush agreed to fight Oliveira in 2020, but the matchup fell apart days later after Oliveira pulled out citing family issues. A few weeks later however, 'Do Bronx' instead accepted a fight against Tony Ferguson, which he won by a lopsided unanimous decision at UFC 256.
Who do you think would win a potential fight between Beneil Dariush and Charles Oliveira?
See also: