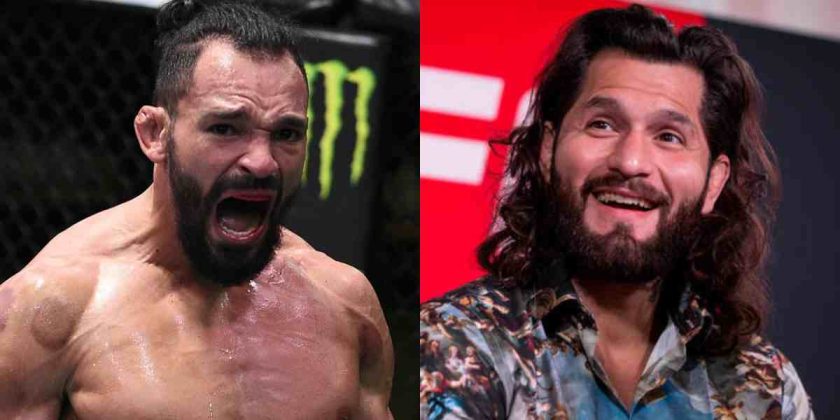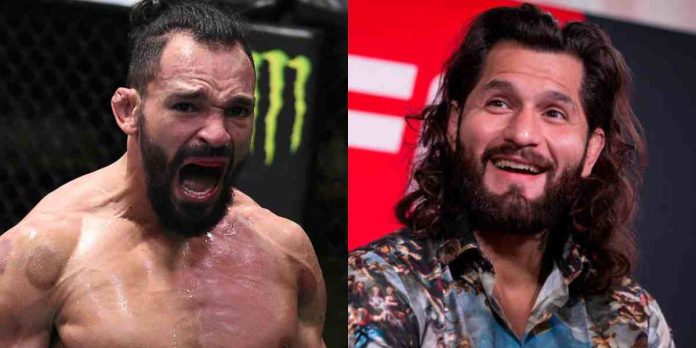 Jorge Masvidal has responded after Michel Pereira said that he wants to make him pay for 'sliding' into his wife's DMs on Instagram.
Pereira improved to five wins in a row by scoring a closely contested split decision victory over Santiago Ponzinibbio at UFC Vegas 55 this past weekend, and he wants to fight a big name the next time he enters the Octagon. Nate Diaz is at the top of his hit list, but he would also like to lock horns with Masvidal to settle a personal score.
Michel Pereira Accuses Masvidal Of Sliding Into His Wife's DM
During the UFC Vegas 55 post-fight press conference (as transcribed by MMA Junkie), Pereira said that Diaz would be a fun fight, but a bout with Masvidal would be personal.
"I really want to fight Nate Diaz because I think it'd be really fun to slap each other around," Pereira said. "I think it'd be a really fun fight. I think we'd put on a show for all the fans.
"Also Masvidal, I have a little bit of a problem with him, and I want to settle it. So he sent an emoji to my wife – the emoji with the two hands together like (praying). He sent it to my wife and didn't send it to me. And you know, I never actually crossed paths with him, never had the chance to ask him. So I figured, you know, I really want to understand, but might as well understand inside the Octagon. So we'll just settle it over there."
Jorge Masvidal Responds
While Pereira claims Masvidal slid into his wife's DM, 'Gamebred' tweeted a screenshot revealing that it was the Brazilian's wife who messaged him first.
"How crazy a world and how far has society fallen that this idiot (Pereira) would use his wife to hopefully one day get a paycheck and create a fake narrative to try and get a fight with me when clearly he sees she slid in my DM? Wishing you guys the best," Masvidal tweeted.
Who do you think would win a potential fight between Jorge Masvidal and Michel Pereira?
See also: