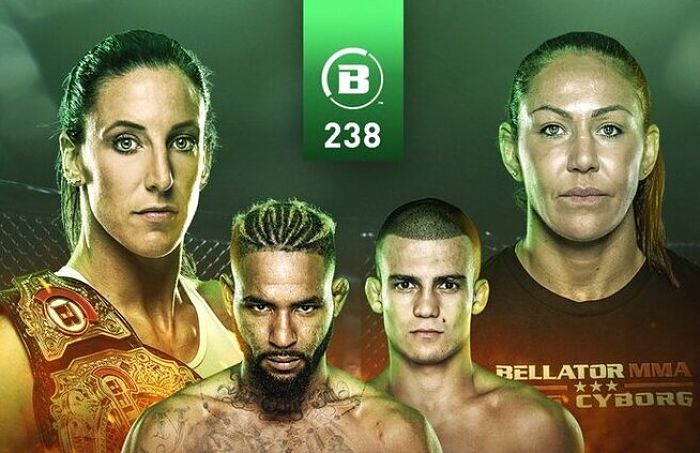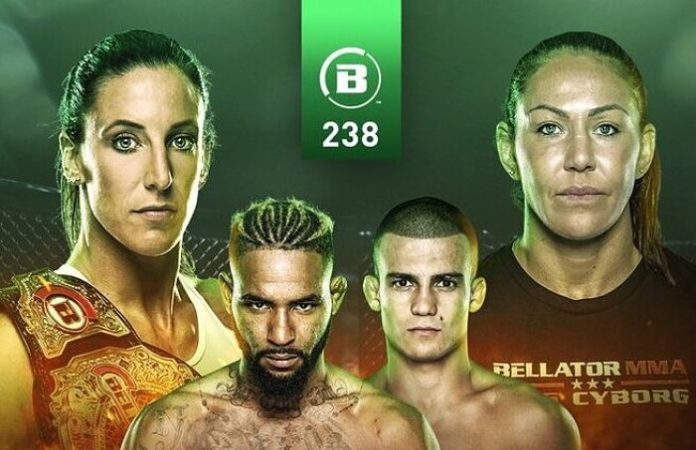 We have a great Bellator card this Saturday, as the Featherweight Tournament continues on DAZN at 10pm ET/7pm PT. This card features a main event between Julia Budd and Cris Cyborg for the Bellator Women's Featherweight Championship. This will be Cyborg's first fight outside the UFC since her seven fight skid (6-1 run) ended with the promotion, as well as Budd's fourth attempt at defending her title.
We get to see Darrion Caldwell in his second straight featherweight fight against the surging Adam Borics in the co-main event. Will Caldwell be able to get the takedown? Will he be able to stay on top if he does? Borics is one of the hottest young talents in all of MMA right now, and for a great reason, just look at his highlight reel.
Sergio Pettis makes his promotional debut, and Raymond Daniels returns to the Bellator cage for the first time since his Knockout of the Year candidate back in May, 2019. Lastly, kicking off the main card is a featherweight bout between two of Bellator's best featherweights that lost their tournament fights, Henry Corrales and Juan Archuleta, that's going to be a great fight.
Also happening this weekend before the main card comes on is Aaron Pico's return after losing his last two. His career has definitely been pushed too quickly, a 4-3 record with back-to-back knockout losses to 16-3 and 12-0 opponents proves that, but he's ready to come back from that. His last fight was in June, hopefully that's enough time for him to recover, as he takes on the 7-3 Daniel Carey. Former UFC fighter Curtis Millender also returns to the Bellator cage on this card at 180 lbs. Main Card posted below:
Women's Featherweight: Julia Budd (13-2) vs. Cris Cyborg (21-2) 1 NC
Featherweight: Darrion Caldwell (13-3) vs. Adam Borics (14-0)
Bantamweight: Sergio Pettis (18-5) vs. Alfred Khashakyan (11-4)
Welterweight: Raymond Daniels (1-1 MMA, 35-3 kickboxing) vs. Jason King (8-5)
Women's Strawweight: Ava Knight (1-0 MMA, 19-2-5 boxing) vs. Emilee King (3-3)
Featherweight: Juan Archuleta (23-2) vs. Henry Corrales (17-4)