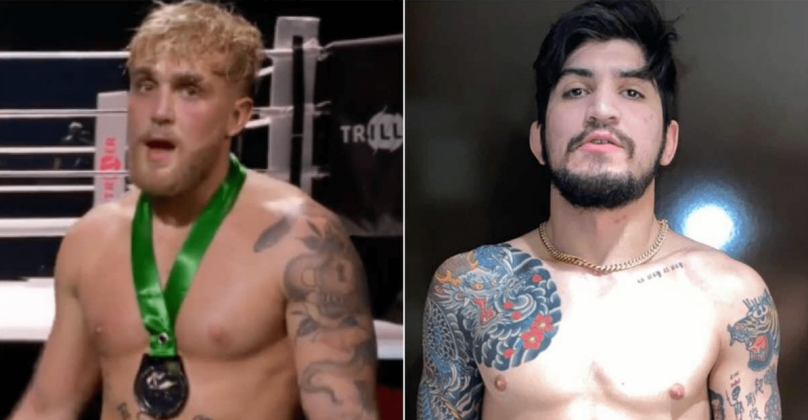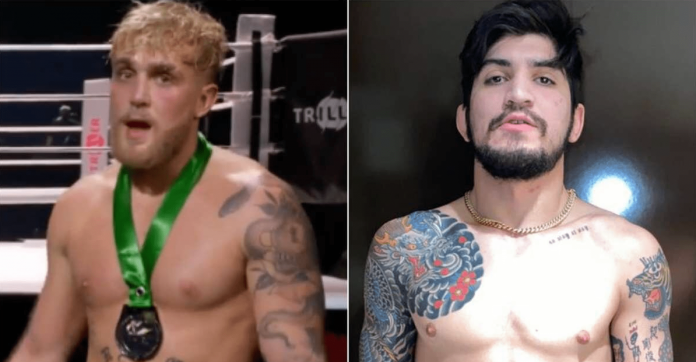 Bellator MMA chief Scott Coker is open to the idea of a potential boxing fight between Dillon Danis and Jake Paul, but he wants a fair deal.
Ever since he beat NBA star Nate Robinson in November last year in a boxing bout, Paul has been calling out a host of big name MMA fighters, including Conor McGregor, Jorge Masvidal, Ben Askren, Michael Bisping, and Dillon Danis.
Paul also claimed that he sent a seven figure contract to Danis, but he supposedly rejected it.
Fair Deal
Danis is currently recovering from a knee injury, and there's no word regarding his return. But when he makes his comeback, Coker told MMA Fighting that he is willing to promote a boxing bout between him and Paul, but wants the latter to return the favour by running it back inside the Bellator cage.
"To me, come fight an MMA fighter in MMA or come fight an MMA fighter that really can strike," Coker said. "I'd love to see that. Let's do one and one. You guys fight them in boxing. You want to fight Dillon Danis, go ahead. But come back and fight him in MMA and be fair about it. It shouldn't just be a one way street.
"Listen, if you're going to call out our guys, it has to make sense. Let's be fair about it. You wanna test yourself as well as test them. That's a fair contest. But I don't see that happening any time soon. I get it. Whoever's doing their matchmaking for them is doing a good job. Let's just put it that way."
Ben Askren
Last month, rumour had it that a boxing bout between Paul and Ben Askren was in the works, but the Olympic wrestler said that the YouTube star has since gone quiet. If a fight between the two is to happen, Coker explains why is thinks 'Funky' would get knocked out.
"Listen first of all, Ben Askren, I know you're mad because of what I said. I apologise," Coker said. "It was directly at [you] but the result, no diminishing of your accolades and all your victories and success in MMA. My only point with the Paul guys, Jake and Logan, these guys are really taking this very seriously. They're in the gym, they're boxing everyday. They're surrounded by some serious boxing coaches and serious boxers. World class level and this is what they do.
"My only point when he said he wanted to fight Ben Askren, you already know what's going to happen. Because to me, they are picking wrestlers or jiu-jitsu guys that they have an advantage over. That was really my point."
Askren took to social media to fire back at his former boss, accusing him of "running Bellator into the ground", but that doesn't change the way Coker thinks a fight between the former Bellator champion and Paul plays out.
"That's what the remark was and what Ben responded to. It's all good, it's water under the bridge and everybody moves forward. But if he is really going to fight [Jake], I still feel that he's at a disadvantage because he's not a striker."
Cherry Picking Wrestlers
While Coker believes the Paul brothers have an advantage over the likes of Askren, he challenged them to call out one of his fighters known for their striking.
"Why don't you fight one of our guys like Douglas Lima, who can strike, too?" Coker asked. "Why don't pick one of our strikers? Why don't you fight a guy like Ryan Bader, who can strike or [Vadim] Nemkov, who can strike.
"They're definitely going after some of our MMA guys and just trying to picking the wrestler or the jiu-jitsu guy that will put them at a severe disadvantage. To me, that was more my point."
"Why Cant' It Be The Other Way Around?"
With Conor McGregor fighting Floyd Mayweather in a boxing ring in 2017, Jorge Masvidal expressing willingness to box Canelo Alvarez, and heavyweights Francis Ngannou and Stipe Miocic calling out Tyson Fury, MMA fighters have been more than willing to transition into boxing. Coker wonders why MMA fighters always have to go boxing, and it can't be the other way around, especially when Jake and his brother Logan have a wrestling background.
"You guys are great wrestlers, too," Coker shared. "They wrestled in high school or maybe in college in Ohio. I hear they're from Ohio. Great wrestling program there. Why don't you guys fight in MMA? Why do the MMA fighters always have to go to boxing? Why can't it be the other way around?"
Would you be interested in seeing Dillon Danis and Jake Paul settle their differences in a boxing ring and inside the Bellator cage?
See also: