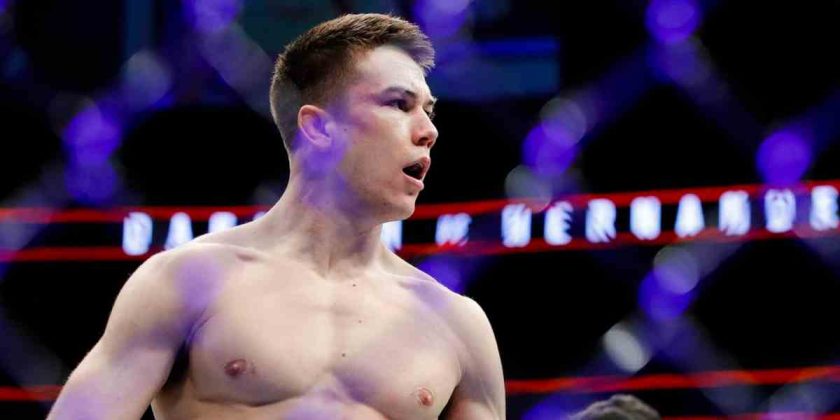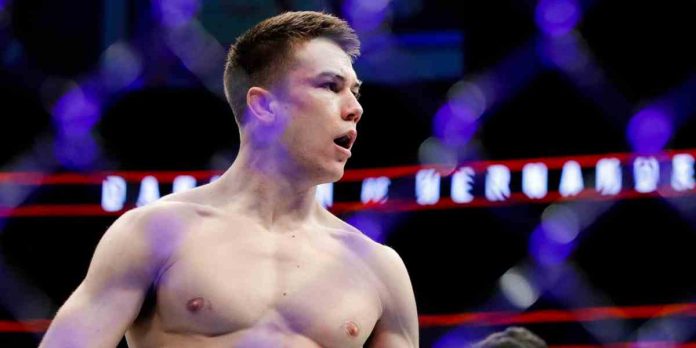 Alexander Hernandez isn't thrilled about the fact that his UFC 271 lightweight bout against Renato Moicano will take place on the early prelims.
Hernandez, who is 3-3 in his last six fights, most recently defeated Mike Breeden by a highlight-reel first round knockout at UFC Vegas 38. Moicano has won two out of his three fights since moving up to lightweight. He most recently fought Jai Herbert at UFC Vegas 30, where he won by second round submission.
The fight between Hernandez and Moicano guarantees fireworks as both fighters are finishers, but their bout will feature on the early prelims, something that does not sit well with the American.
Alexander Hernandez Is 'Fired Up'
Speaking to MMA Fighting, Hernandez said that he feels disrespected by the UFC, as he believes he deserves a higher placement on the UFC 271 card, which takes place in his home state of Texas.
"Man, I'm fired the f*** up because of the amount of disrespect that the UFC is showing me on this card," Hernandez said. "We have to wait four months and then I'm on the early f***ing prelims. I mean, that incites such a rage in me so I'm coming to make a statement. I'm so fired up about that. I'm so pissed off and I'm so motivated, so I'm really eager to make a statement.
"I'm in my state, I'm practically in my city. The only other guy [from] there is Derrick Lewis and rightfully so, he's the co-main. But how the f*** did I get on the early, early prelims? It's not even the prelims. Not on the main card, not on the [ESPN] prelims, it's my peers that are barely above me, or people that are statistically below that are above me. I'm frustrated, plus we're in Texas."
Do you agree with Alexander Hernandez that he deserved a higher placement on the UFC 271 card?
See also: