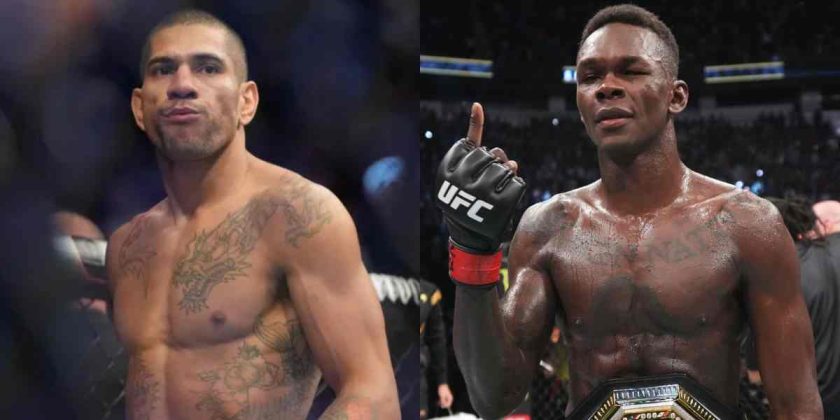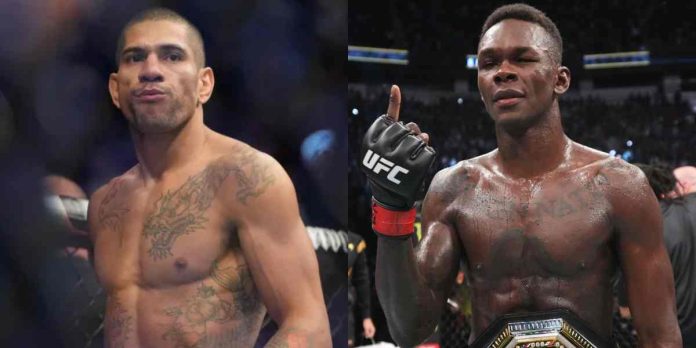 Alex Pereira thinks he knows why UFC middleweight champion Israel Adesanya is failing to win fights by knockout, despite giving his best inside the Octagon.
Adesanya has gone the distance in all of his last three title defences, against Marvin Vettori, Robert Whittaker, and most recently against Jared Cannonier at UFC 276. 'The Last Stylebender' is known for his high fight IQ and strategic approach, which heavily relies on counter attacking and leg kicks, although many people aren't a fan of it.
Pereira, who's 2-0 against Adesanya in kickboxing and is now hoping for an MMA showdown with his arch-rival, is far more aggressive and has won two out of his three UFC wins by knockout. To his credit, the Nigerian-New Zealander was also quite aggressive in his early days in the UFC, but became more strategic as he climbed up the ladder. His last knockout win came against Paulo Costa at UFC 253 in 2020. 
Alex Pereira On Israel Adesanya
Speaking to MMA Fighting, Pereira praised Adesanya as an excellent defensive striker, but said that his offence just isn't sharp enough to knockout top contenders.
"I'll tell you this, I think he's giving his all in his fights but sometimes his all isn't just to attack, it's about the defense, because that's the toughest part," Pereira said. "What he does is the toughest part, to defend yourself. He's a complete guy. You see, grapplers who fought him didn't do well because he's different, he's good. But what he's doing, do you think — just like my fight, I had the opportunity to KO [Sean Strickland], but said [before the fight] I wanted to fight three rounds.
"He went down, the referee didn't stop it, am I going to let him get back up? Of course not. I'll give my all there, and that's what he's doing, that's what he's been able to do. You think he wouldn't KO the guy if he could? 'Oh, I'm going to make it look like an easy fight.' You think he didn't want [to KO him]? Of course he did, but the other guy didn't let him do it. He's giving his best in there. There's no way, you can't control it. What he's doing there is his best. Who doesn't want [a KO]? If you can have the power to retain the title by submission or knockout, who wouldn't want that?"
Do you agree with Alex Pereira?