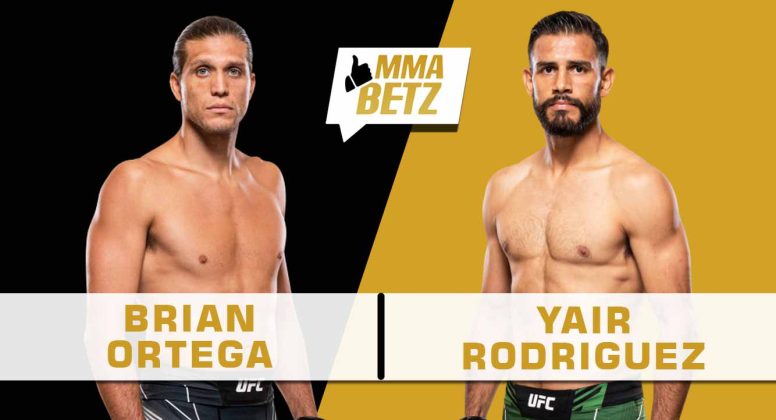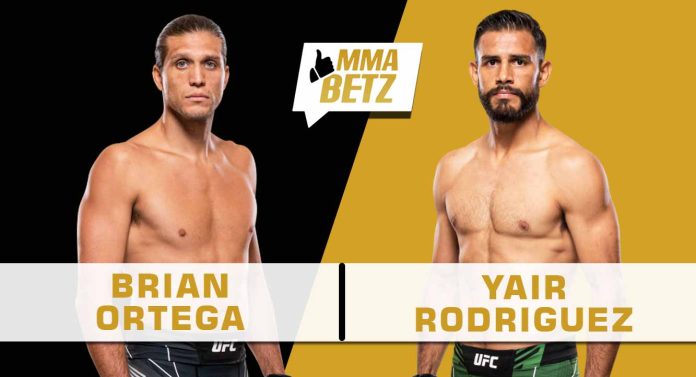 UFC on ABC 3 goes down this weekend at the UBS Arena in Long Island, New York. In the main event, Brian Ortega faces Yair Rodriguez in a potential title eliminator.
Both fighters are coming off losses. Ortega lost to Alex Volkanovski in their featherweight title fight at UFC 266, whereas Rodriguez lost to Max Holloway at UFC Vegas 42. Rodriguez sits at number three, one spot behind Ortega, in the featherweight rankings.
UFC on ABC 3 Analysis And Prediction
Ortega is a very high-end grappler with some of the slickest submissions around, but he's very capable on the feet as well and is a tough matchup for a flashy striker like Rodriguez, who has a variety of tricks up his sleeve, but lacks the grappling capabilities needed to compete at the highest level. The good news for Rodriguez however is that Ortega isn't as good at securing takedowns as he is at submitting his opponents, so as long as he stays at distance, he can do what he's good at. That being said, Yair's kick-heavy style is a double-edged sword that can make him vulnerable to takedowns.
Rodriguez was taken down thrice and controlled for seven minutes by Holloway, and that's not a good sign, considering that the difference between him and Ortega in grappling is quite big. 'Pantera' will have the edge in striking, but Ortega's good at closing distance with pressure and a solid chin. 'T-City' will try to close the distance and press his opponent against the cage, to secure takedowns and set up submissions.
Statistically, Rodriguez has the edge as he lands close to five significant strikes per minute on average, whereas Ortega lands close to four. Rodriguez absorbs four significant strikes per minute on average whereas Ortega absorbs a little over six. Although both Ortega and Rodriguez average the same number of takedowns (less than one) per 15 minutes, Ortega's submission threat is far greater as he attempts more submissions and rarely ever needs a second chance.
Expect Ortega to get his hand raised at UFC on ABC 3.
Prediction: Brian Ortega by submission
Betting Odds:
Brian Ortega (-165)
Yair Rodriguez (+140)
Who do you think will win the featherweight main event between Brian Ortega and Yair Rodriguez at UFC on ABC 3?