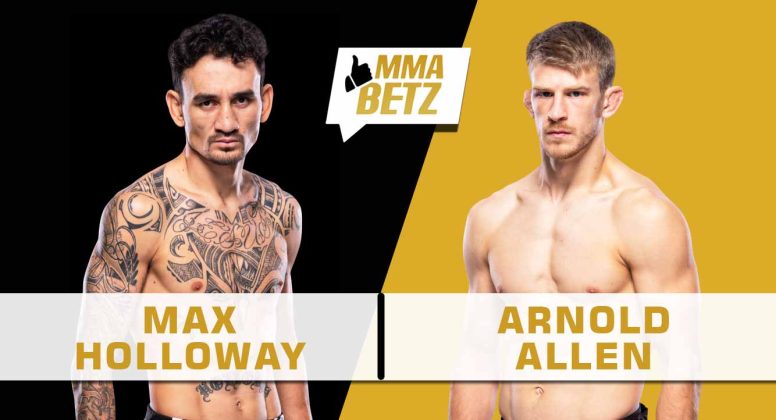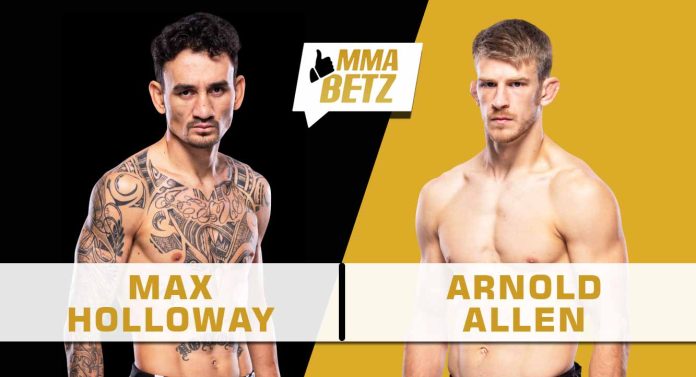 UFC Kansas City goes down at the T-Mobile Center in Kansas City on April 15th. In the main event, top featherweight contenders Max Holloway and Arnold Allen take each other head-on.
Holloway is coming off a lopsided loss to Alexander Volkanovski at UFC 276, whereas Allen is undefeated in the promotion. The Brit most recently beat Calvin Kattar at UFC Vegas 63.
UFC Kansas City: Max Holloway vs Arnold Allen Prediction
Who Has The Edge In Striking?
Max Holloway is one of the best strikers in the UFC. He is a master at movement, anticipation, and distance management. His volume is insane, which is why he holds the record for the most strikes landed in UFC history at over three thousand. In his fight against Calvin Kattar alone, he landed more than four hundred strikes in a five-round fight, which is also a promotional record.
Arnold Allen is a heavy-handed striker. The Brit has potent hooks and crosses off the counter, but he's also good at controlling range and setting things up with sharp jabs and quick movement. Allen has a very diverse striking skill set, which combines heavy-handed boxing with a smart kicking game. He can fight patiently as well as go for broke when he needs to.
Offensively, Holloway is the far better striker as he lands close to eight significant strikes per minute on average. He's tough to deal with when he gets going. Allen lands close to three-and-a-half, so he is very reserved in comparison. 'The Almighty' has a better striking defense. He absorbs just a little over two significant strikes per minute on average. In comparison, Holloway absorbs close to five.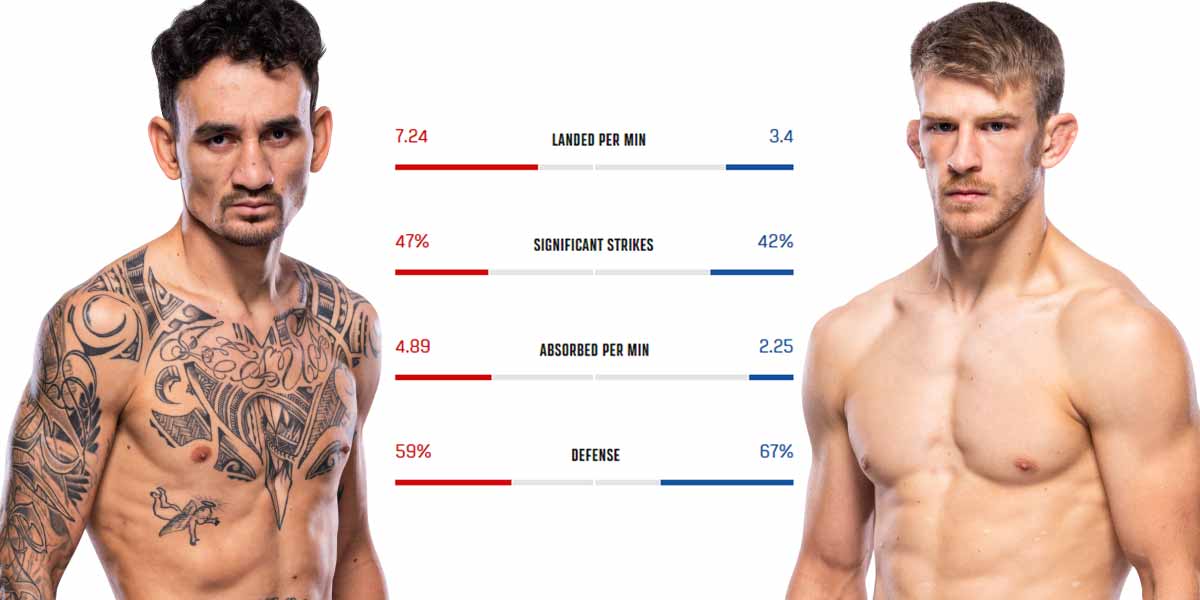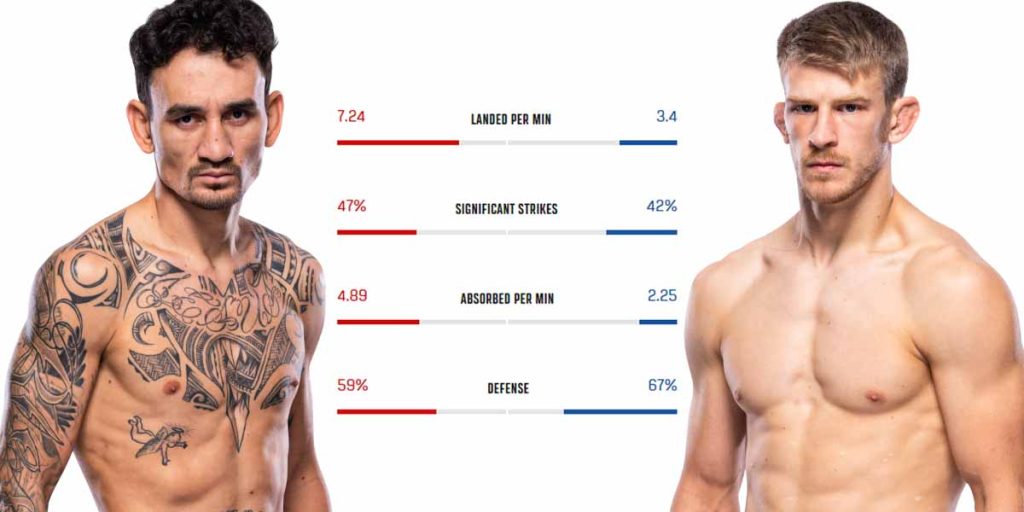 Who Has The Edge In Grappling?
Arnold Allen is the better grappler on paper, but skill-wise, there isn't a lot between them. Allen has solid takedowns, decent takedown accuracy, and a great defense. He averages a decent amount of submissions per fight. Holloway's stats are very much the same, but his incredible takedown defense could be the difference on fight night.
Since Holloway prefers to keep the fight standing, and has an excellent takedown defense to back it, the fight isn't expected to hit the mat unless one of the two gets caught and dropped and the other follows him to the mat for the finish.
Final Verdict
Although Holloway has shown signs of wear and tear in his past few fights, he's still a good enough fighter to take out most of the up-and-coming fighters. He's had more than half a dozen consecutive five-round fights. Allen on the other hand hasn't had any, so Holloway's experience could be key. Make no mistake about it, Allen will give it his all on fight night, but Holloway will do just enough to get his hand raised on the night with a closely contested decision.
Prediction: Max Holloway by decision
Betting Odds:
Max Holloway (-145)
Arnold Allen ( +125)
Who will win the featherweight main event between Max Holloway and Arnold Allen at UFC Kansas City on April 15th?