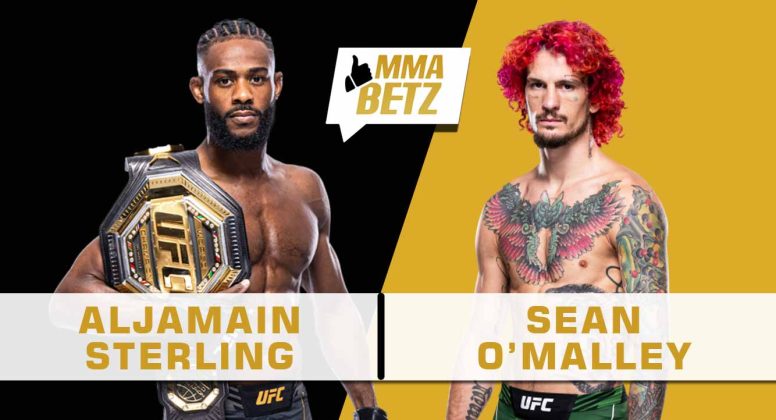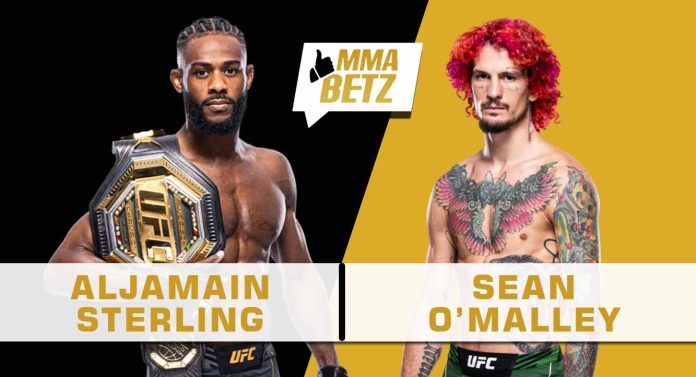 UFC 292 goes down this weekend at the TD Garden in Boston, Massachusetts. In the main event, Aljamain Sterling defends his crown against the high-flying, Sean O'Malley.
Since winning the title by disqualification at UFC 259, Sterling has successfully defended his belt against Petr Yan, TJ Dillashaw, and Henry Cejudo.
Suga Sean is currently on a five-fight unbeaten run with a no-contest, and he most recently beat Yan by a controversial decision at UFC 280.
On paper, it's a classic grappler versus striker match, but both fighters are fairly well-rounded.
UFC 292: Sterling vs O'Malley Preview And Prediction
The best way to describe Sterling's striking style is BUSY.
The champ lacks technical prowess when compared to someone like O'Malley or Petr Yan, but he has his own distinct ways of creating openings for striking exchanges and takedowns.
Earlier in his career, Sterling's game plan revolved around kicking, plus ducking under punches to secure takedowns.
Nowadays, he has added a layer of unpredictability by developing a unique kickboxing style, which he uses to attack his opponents from range and in the pocket while staying safe.
Unlike most strikers in the UFC, Sterling prefers to use his kicks to set up his punches.
O'Malley is different in that regard, and way more clinical in comparison. In all-out striking battles, he has a significant edge.
Sean's speed, accuracy, and versatility make him the best pure striker in the UFC bantamweight division. He loves to connect with straight punches and he's very dangerous in the pocket. He has a very high output as well.
O'Malley has tons of tricks up his sleeve. He throws punches, knees, elbows, and high kicks at regular intervals, meaning that he doesn't really allow his opponents the time to breathe, which is one of the key reasons for his high win percentage by stoppage.
The problem is his takedown defense, which hasn't really been tested, particularly against a high-level grappler like Sterling, who usually needs one takedown to finish a fight.
The key for O'Malley will be to fight at range and maintain a safe distance, but that's a tough ask.
Sterling likes to take risks to take the fight to his world, so he will come out guns blazing. Once the fight hits the mat, O'Malley will struggle to hold his own.
If O'Malley can stop takedowns and touch Sterling up on the feet, he has a big chance of pulling off the upset.
Sterling, however, is in his absolutely prime, and unless his opponent catches him off guard, expect the champ to get the job done come fight night.
Prediction: Aljamain Sterling by submission
Betting Odds:
Aljamain Sterling (-250)
Sean O'Malley (+200)
Who do you think will win at UFC 292?