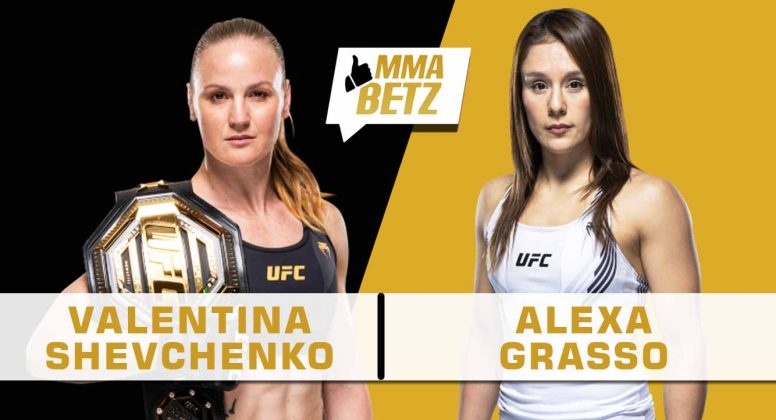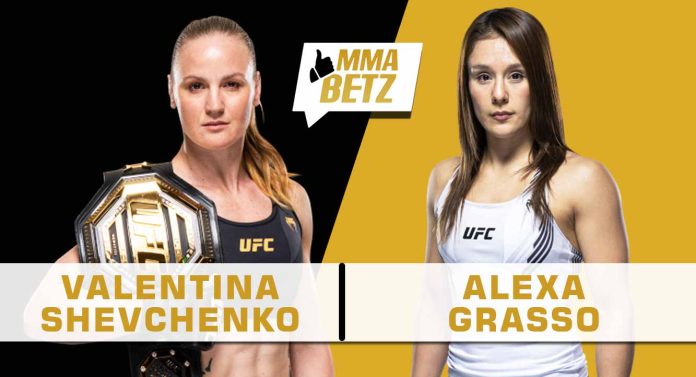 UFC 285 goes down this weekend at the T-Mobile Arena in Las Vegas. In the co-main event, Valentina Shevchenko puts her flyweight title on the line against Alexa Grasso.
Since winning the title in 2018, Shevchenko has defended it a record seven times, and she is looking to add another name to the list of her vanquished foes. That name is Mexico's Alexa Grasso, who is currently riding a four fight winning streak, with her most recent win coming against Viviane Araujo at UFC Vegas 62.
UFC 285: Analysis And Prediction
Valentina Shevchenko is the best MMA fighter in the world skills-wise. She's a jack of all trades, and a master of them all as well. A Muay Thai phenom with clinical counterstriking, Shevchenko excels at what she does best, but she's also an established Judoka with strong Brazilian Jiu Jitsu skills. The Kyrgyzstani also has a fantastic fight IQ and endurance, and is physically at the absolute peak of her powers.
Grasso is arguably the best boxer in the flyweight division, but she's extremely well-rounded as well, and is quite powerful. She's a tough test for the reigning champion, but one that she has the skills to pass. However, she shouldn't make the mistake of underestimating the Mexican standout, especially after having barely managed to beat Taila Santos in her last fight. Grasso's boxing is crisp, and probably crisp enough to give Shevchenko a run for her money, which is why the reigning champion's grappling skills will come into play.
Grasso has a very high output, as she lands more than five significant strikes per minute on average, whereas Shevchenko is relatively conservative, landing three significant strikes. Defensively, Shevchenko is on another level as she absorbs a little less than two significant strikes per minute, whereas Grasso absorbs more than four. Shevchenko is a far busier grappler than Grasso technically as well as statistically as she averages one takedown per round. Shevchenko also has above-average takedown accuracy and defence. But don't sleep on Grasso, because she is a very sneaky submission artist.
All in all, Grasso is a tough cookie to crack and she won't go down without a fight, but ultimately, Shevchenko will get the job done fairly easily.
Prediction: Valentina Shevchenko by decision
Betting Odds:
Valentina Shevchenko (-730)
Alexa Grasso (+530)
Who do you think will win the flyweight title fight between Valentina Shevchenko and Alexa Grasso in the UFC 285 co-main event?