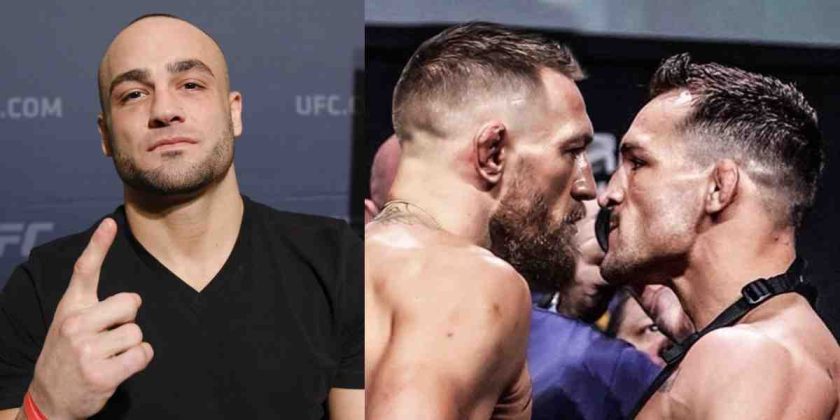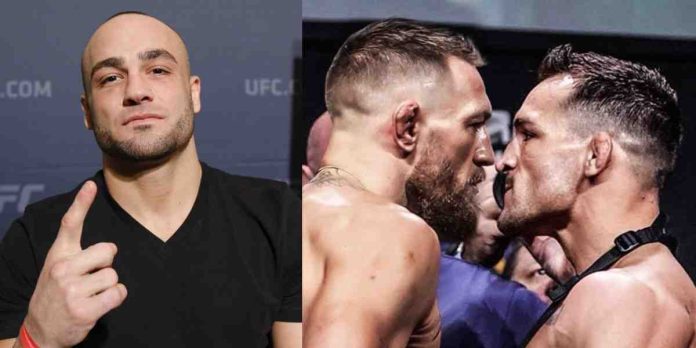 Eddie Alvarez has given his thoughts on how he thinks the upcoming fight between his two former opponents Conor McGregor and Michael Chandler will play out.
McGregor will make his return to the UFC to coach the upcoming season of The Ultimate Fighter opposite Chandler, with both likely squaring off in a blockbuster fight at the end of the season, which is expected to begin in May. The fight already has professional fighters and fans talking. Earlier this week, Charles Oliveira gave his prediction, saying that he thinks 'Iron' Michael will beat the Irishman.
Alvarez, who has fought both McGregor and Chandler in the past, sees the fight playing out differently.
Eddie Alvarez On McGregor vs Chandler
In a recent appearance on MMA Fighting's The MMA Hour, Alvarez said that he thinks McGregor will knock Chandler out because his defence is poor.
"If I had to guess, Mike Chandler doesn't wrestle," Alvarez said. "If he stands with Conor, Conor's going to knock him out. It's a mismatch. Mike Chandler's defense sucks. He doesn't have good defense, boxing. He throws bombs, but Conor's way too fast, way too quick to get hit with anything Mike Chandler is throwing. So I feel like, Mike should wrestle and wrestle quickly, and use that. And if he doesn't, it's going to be a bad night."
McGregor last fought at UFC 264 in 2021, when he lost to Dustin Poirier by a doctor's stoppage after breaking his tibia seconds before the end of the first round. Chandler is also coming off a loss to Dustin Poirier by second round submission at UFC 281.
Do you agree with Eddie Alvarez that Conor McGregor will knock Michael Chandler out?