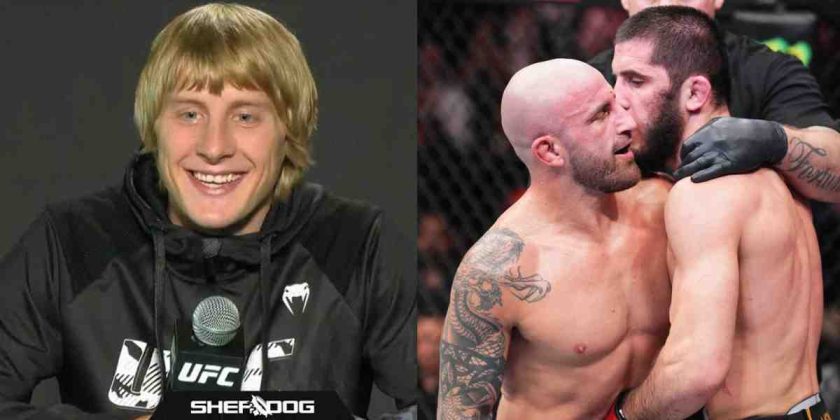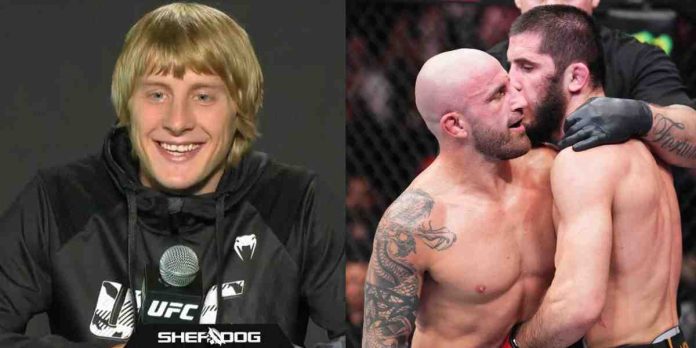 Paddy Pimblett has given his thoughts on the lightweight title fight between Islam Makhachev and Alex Volkanovski at UFC 284.
Makhachev avoided a late scare to make his first successful lightweight title defence against Volkanovski at UFC 284, where he was pushed to the absolute limit. The unanimous decision in favour of the Dagestani caused quite a lot of debate on social media, with many pros and fans saying that the Aussie deserved to win.
Paddy Pimblett On Makhachev vs Volk
In a recent interview with MMA Junkie, Pimblett gave his thoughts on the fight as well, saying that he thinks Makhachev won three rounds out of five, but the fight should have been a draw because he scored the fifth round a 10-8 in favour of Volkanovski.
"I thought it was a draw," Pimblett said. "I thought the last round was a 10-8 for Volk, and he'd won one other round. But Islam won three rounds with control and stuff. He didn't do much when he had the control, but if someone's on your back, you're losing. Even if you're talking to them and punching them. I personally thought it was a draw, because that last round Makhachev was hanging on for dear life.
"If Volkanovski would have postured up and started striking where he got his head caught – that's where Makhachev's smart. Makachev went into guard, pulled him in and knew he couldn't really take much damage. So hats off to Makhachev, because it's a smart performance, and he did win three rounds to two."
Do you agree with Paddy Pimblett?