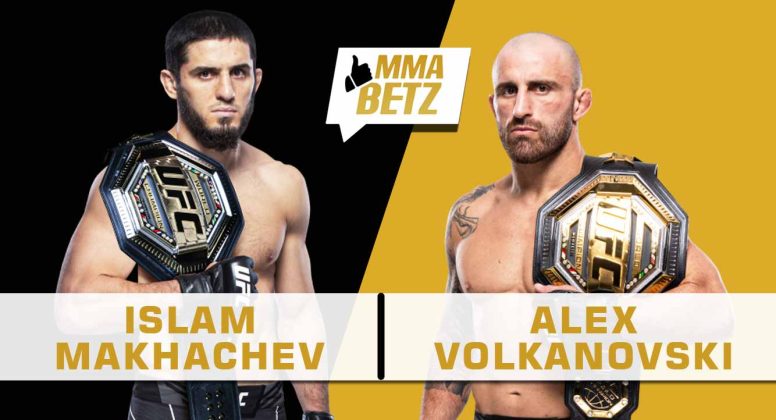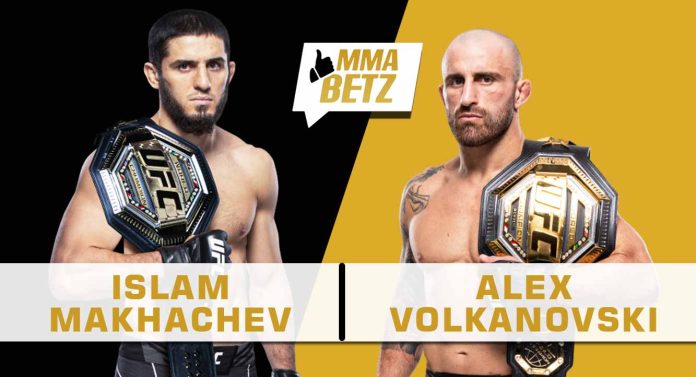 UFC 284 goes down this weekend at RAC Arena in Perth, Australia. In the main event, Islam Makhachev defends his lightweight crown against hometown hero, Alexander Volkanovski.
Makhachev is currently riding an 11-fight winning streak, with his most recent win coming in his vacant lightweight title fight against Charles Oliveira at UFC 280, whereas Volkanovski is currently on a 12-fight winning streak, with his most recent win coming against Max Holloway. The lightweight title, a couple of sensational winning streaks, and the pound-for-pound number-one spot will be on the line when the two lock horns in a few days.
UFC 284: Makhachev vs Volkanovski Prediction And Betting Odds
Makhachev is one of the toughest stylistic matchups for anyone in the UFC. His wrestling is extremely tough to deal with and even a grappling specialist like Charles Oliveira couldn't do much when he went up against him. His striking is improving by the day, and his fight IQ is incredible. Volkanovski is no different. The Aussie is a striking specialist with solid wrestling foundations and an incredibly high fight IQ. There is a reason why Volk is the pound-for-pound king in the UFC, while Makhachev is a close second.
While it may seem like a classic grappler vs striker matchup on paper, it is anything but, although both men have advantages in their respective departments. Volk's combinations and speed will prevent Makhachev from shooting for the takedowns without caution, whereas Makhachev's constant takedown threat will help him with his striking. Volkanovski will have to avoid takedowns at all costs because once Makhachev takes him down, he will be all over him. But 'The Great' has an incredible takedown defence, and his ability to move out of bad positions is very underrated.
Statistically, Volkanovski is the more aggressive striker as he lands close to seven significant strikes per minute on average, whereas Makhachev is very conservative and lands less than three. Makhachev's striking defence is the best in the UFC as he absorbs less than one significant strike per minute on average, whereas Volkanovski absorbs three and a half. Technically, Volkanovski is better, but Makhachev is better than people give him credit for.
Grappling is the Dagestani's bread and butter, and he thrives on the mat, averaging three takedowns per 15 minutes, with high accuracy and a good submission average. Volkanovski secures close to two takedowns per 15 minutes, which is quite high for a striking specialist. His takedown defence will matter the most come fight night, and it's pretty solid at close to 75 percent.
Volkanovski's speed, accuracy and quick in-and-out movement will give Makhachev a run for his money, especially early on, but expect the reigning lightweight champ to find his rhythm sooner or later and dominate Volkanovski on the ground.
Prediction: Islam Makhachev by submission
Betting Odds:
Islam Makhachev (-400)
Alex Volkanovski (+330)
Who do you think will win the lightweight title fight between Islam Makhachev and Alex Volkanovski at UFC 284?