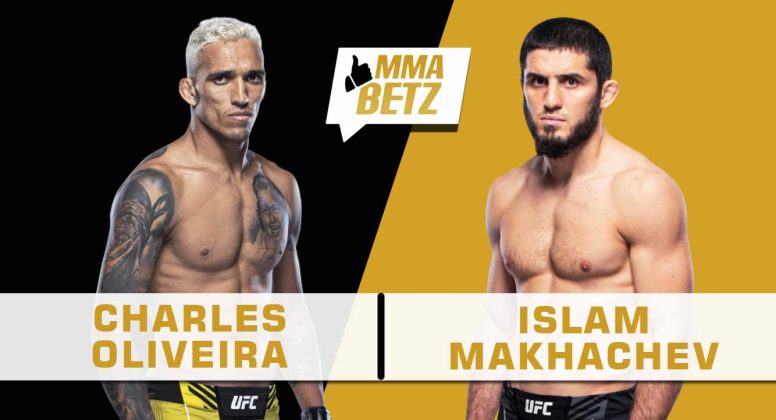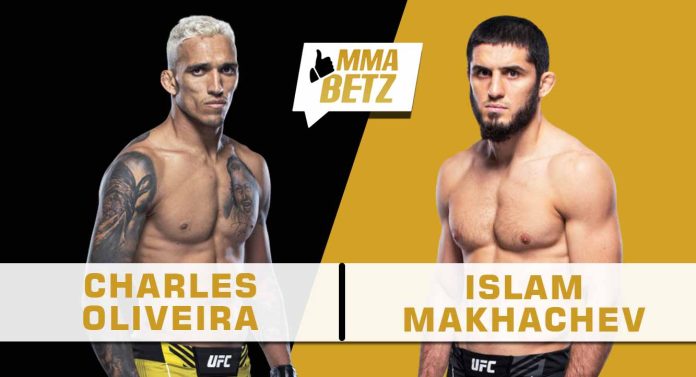 UFC 280 goes down this weekend at the Etihad Arena in Abu Dhabi, UAE. In the main event, Charles Oliveira locks horns with Islam Makhachev in their vacant lightweight title fight.
Both Oliveira and Makhachev are riding a solid winning streak. The Brazilian is coming off a first round submission victory over Justin Gaethje at UFC 274, but failed to retain the belt after missing weight by only half a pound. Makhachev is coming off a first round TKO win over Bobby Green.
UFC 280: Oliveira vs Makhachev Analysis And Prediction
Oliveira is Makhachev's toughest test at lightweight and vice versa. Both men are quite ahead of everyone else in what they do best. Oliveira is the best submission grappler in the promotion, but he has broadened his horizons over the past few years, becoming a very well-rounded fighter. He is violence personified on the feet and a very technically gifted fighter on the mat. Makhachev is one of the best wrestlers in the promotion, with an underrated striking game. He is technically sound in every aspect of the game and is more conservative than his adversary.
On the feet, Oliveira will try to overwhelm Makhachev, landing all sorts of strikes. The Dagestani will try to rely on counterattacks and clinch leading to takedowns to try and neutralize Oliveira's threat on the feet. Makhachev has the power to KO Oliveira, who is very hittable, but the dangers of fighting Oliveira on the feet outweigh the opportunities the Russian will get to counter. Makhachev will get the fight to the ground, and that's where things will get very interesting. Not only is Oliveira one of the best submission grapplers in MMA right now, but he's also a very improved wrestler. The BJJ-wrestling combination makes him extremely dangerous. Makhachev is a wrestling specialist however and has the skills to control the people's champ on the mat and wear him out, leading to a stoppage.
Statistically, Oliveira has better striking offence as he lands one significant strike more than Makhachev per minute on average. Defensively, Makhachev is far superior as he absorbs less than one significant strike per minute on average, whereas Oliveira absorbs three and a half. Makhachev has better takedown average, accuracy, and defence, whereas Oliveira has a better submission average.
Oliveira vs Makhachev is an exceptionally high-level matchup and it will keep fight fans on the edge of their seats. Expect plenty of grappling exchanges, which will end with the Brazilian catching Makhachev off guard and tapping him out.
Prediction: Charles Oliveira by submission
Betting Odds:
Charles Oliveira (+155)
Islam Makhachev (-180)
Who do you think will win the vacant lightweight title fight between Charles Oliveira and Islam Makhachev at UFC 280?