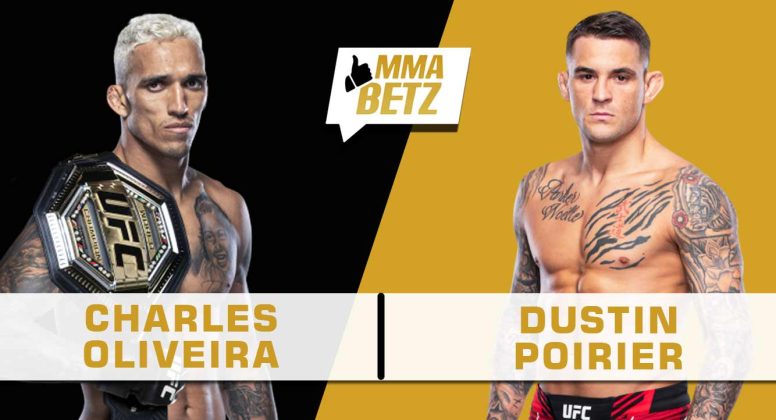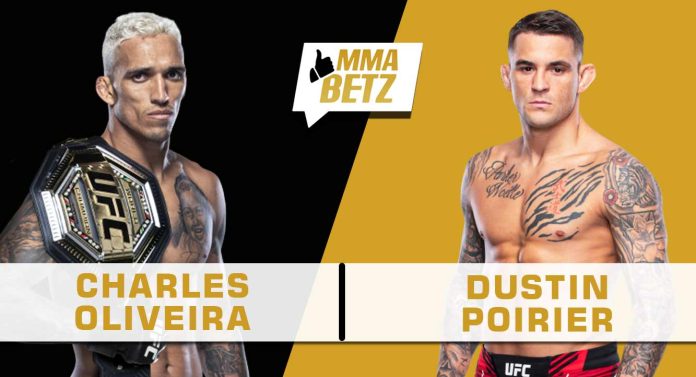 UFC 269 goes down this weekend at the T-Mobile Arena in Las Vegas. In the main event, lightweight champion Charles Oliveira defends his title against Dustin Poirier.
Oliveira is currently riding a nine fight winning streak, with his most recent victory coming against Michael Chandler in their vacant title fight at UFC 262. Poirier has won eight out of his last nine fights, with his most recent win coming against Conor McGregor by a doctor's stoppage at UFC 264.
Analysis And Prediction
Oliveira vs Poirier is going to be fireworks as both fighters are extremely aggressive and have a high finishing rate. There's a good chance that this fight won't go the distance. Poirier is one of the best strikers in the UFC, while Oliveira is one of the best grapplers in the promotion, with both fighters being extremely well-rounded.
The Brazilian has made massive improvements to his overall game during the past few years. He's worked very hard on his striking and wrestling, and combines his skills really well to get desired results. With that being said, Poirier is a high-level striker with a great amount of power in his hands, and will cause problems for Oliveira as long as the fight stays on the feet.
Make no mistake about it, Oliveira has the power and skills to finish Poirier on the feet, but he will be better off taking the fight to the mat, where he's an absolute phenom. The champ should utilise a similar gameplan to what he used against Tony Ferguson, where he grappled to neutralise 'El Cucuy's' threat on the feet. Poirier's ground game is very underrated however, and he will be a tough cookie to crack.
Statistically, Poirier is the more active of the two fighters in the striking department as he lands nearly six significant strikes per minute on average, while he absorbs a little over four. Oliveira lands more than three significant strikes per minute on average, whereas he absorbs three. Oliveira is more active in the grappling department as he lands nearly three takedowns and attempts nearly three submissions per 15 minutes, while Poirier scores one-and-a-half takedowns and attempts a little over one submission.
While Oliveira is the champion for a reason, Poirier has fought better competition and has more experience fighting under the bright lights, and he will use it to his advantage at UFC 269.
Prediction: Dustin Poirier by TKO
Betting Odds:
Charles Oliveira (+140)
Dustin Poirier (-160)
Who do you think will win the lightweight title fight between Charles Oliveira and Dustin Poirier at UFC 269?
See also: