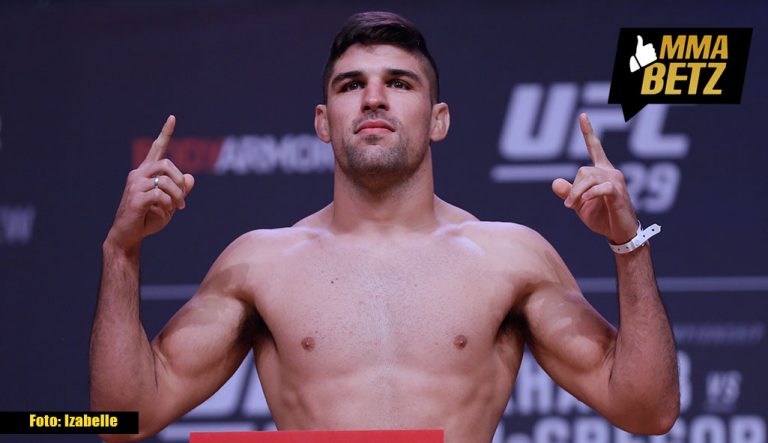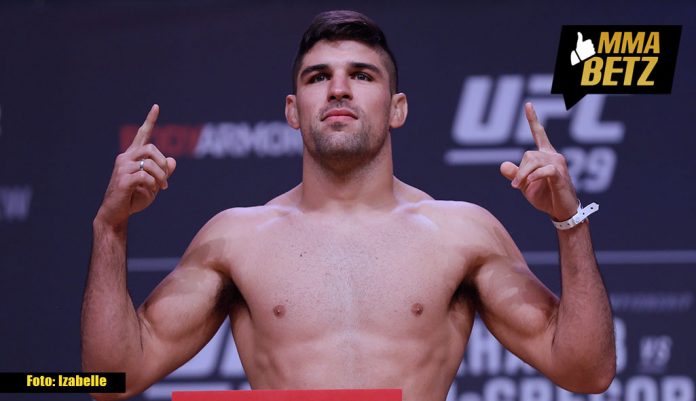 Although Tyron Woodley is on a three-fight losing streak, Vicente Luque isn't going to make the mistake of underestimating him when they face off in the UFC 260 co-main event this weekend.
Since losing to Stephen Thompson at UFC 244, Luque has won two in a row, against Niko Price and Randy Brown. Woodley on the other hand, has suffered consecutive lopsided losses at the hands of Kamaru Usman, Gilbert Burns, and Colby Covington, slipping down to the seventh spot in the UFC welterweight rankings.
'An Awesome Fight'
Speaking to BJPenn.com, Luque said that although he didn't have many options available, he was happy to get the opportunity to fight Woodley, knowing that a win would put him in a good position in the division.
"I felt it could be an option, I was looking for somebody in the top ten and a lot of guys had fights already," Luque said. "I was thinking maybe Demian Maia, but Woodley was a good option. There weren't many options and I wanted someone in the top ten so it made sense for me to fight Woodley. It is also an awesome fight, it is a guy who was the champion, he was a great champion. I definitely think it is a tough fight. But, it's a good fight to put in a good spot in the division."
'Best Woodley Ever'
Although Woodley is without a win since 2018, Luque is still expecting to face the best version of the former champion come fight night.
"I think that makes him more dangerous. It makes him want to prove that he is still the same guy who was the champion and is the old Woodley who has the big right hand and is aggressive and confident and imposes his will. That is what I am expecting," Luque said. "I am ready for the best Woodley ever. I can't underestimate a guy like that. If it is not the best Woodley, that is not for me to care about, I need to do my job and get this big win.
What To Expect From Woodley
UFC 260 will be the first time since 2016 that Woodley will be competing in a three-round contest, which makes Luque believe that the 38 year old will come out all guns blazing at him.
"I'm also preparing for a much more aggressive Woodley. In his last couple of fights, he has been going for five rounds," Luque said. "I think everyone holds a little bit back in the first two rounds. But, in a three-round fight, I think he will open up and that is what I'm ready for. It is kind of my style. I go right in there and do what I got to do and get to the action quickly. It will be a high-paced fight. If he can handle the pressure it will go the distance but I am looking to finish him."
Proving His Critics Wrong
In his 14 UFC fights, Luque has only lost to top-five contenders Thompson and Leon Edwards. With a win over a former champion, 'The Silent Assassin' aims to dismiss the idea that he can't compete with the division's elite fighters.
"It is the kind of opponent that I prove to people that I can beat guys in the top five, top three, and eventually the champion," Luque said. "I need to make a statement in this fight. Just show people what kind of fighter I am and hang with the big dogs."
Do you think Vicente Luque can inflict a fourth straight defeat for Tyron Woodley at UFC 260?
See also: