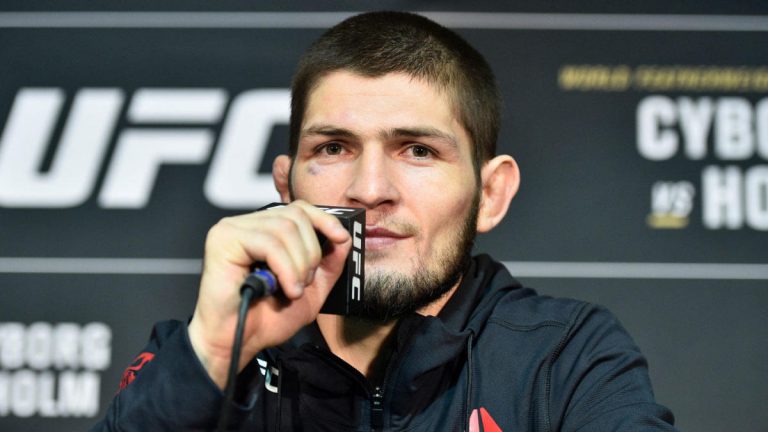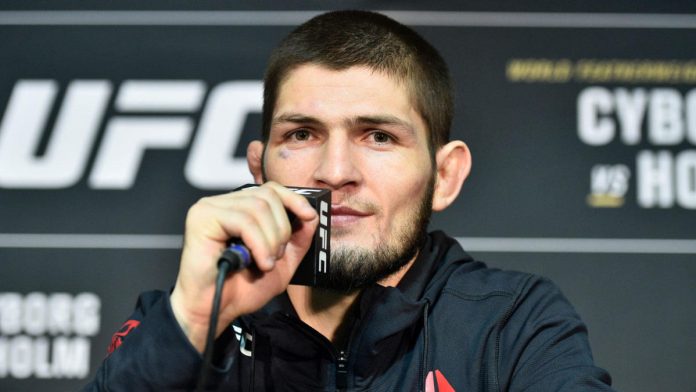 Khabib Nurmagomedov has named three fighters he wished he fought during his illustrious career in the UFC, where he held the lightweight title.
The Dagestani retired in 2020 after a dominant run in the UFC, in which he captured the lightweight title and successfully defended it thrice against Conor McGregor, Dustin Poirier and Justin Gaethje. Khabib also holds notable wins over Michael Johnson and Edson Barboza, but there are a few others he wished he fought, including Tony Ferguson, who was booked to fight 'The Eagle' on five different occasions, but the bout got cancelled every single time for one reason or another.
Khabib Nurmagomedov Names Three Guys He Wished He Fought
Speaking at an event in Toronto (as transcribed by MMA Junkie), Khabib named Ferguson and two other fighters he said he would have liked to fight during his career.
"Of course, it was Tony Ferguson for sure," Khabib said. "But this has never happened. GSP [Georges St-Pierre], if you guys want – but I respect this guy a lot. I grew up with his fights. When he became UFC Champion in 2007, I (hadn't started) my professional career. I was an amateur fighter and I watched a lot of his fights with my father. GSP was like a role model in MMA for me. If you guys want (that) fight, OK – let's say GSP. And I think it was 2014-15 when Anthony Pettis was UFC champion. (At) that time, I really, really wanted to fight this guy, but then he lost his title vs Rafael dos Anjos. After that, his career go down – he never came back. It was Anthony Pettis, Tony Ferguson and Canadian superstar GSP."
How do you think Khabib Nurmagomedov would have fared against Tony Ferguson, Georges St-Pierre and Anthony Pettis?