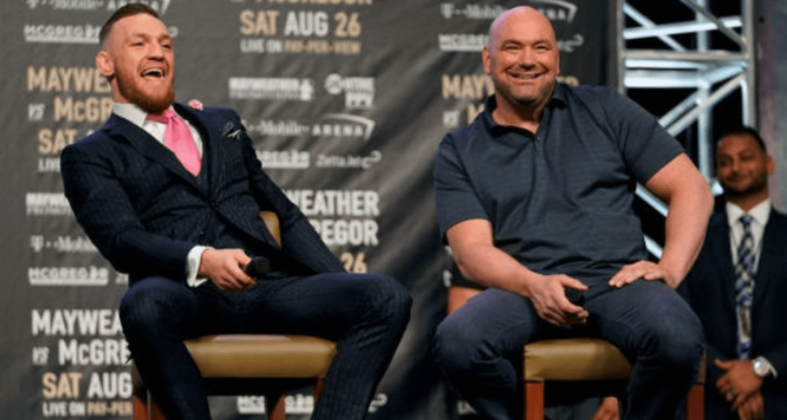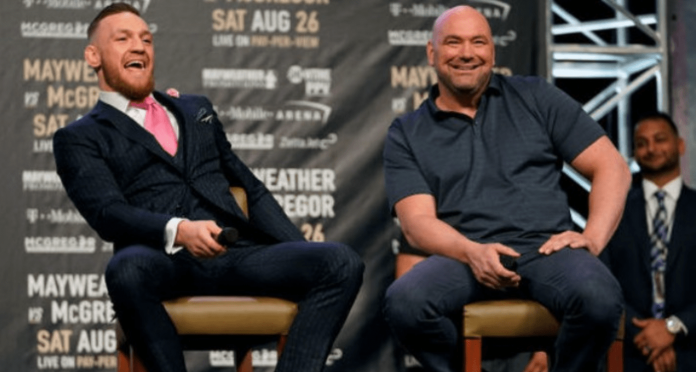 Dana White will forever remain a victim to media members and fans asking about the antics of former two division champion, Conor McGregor. Ever since becoming the UFC's biggest star, 'The Notorious' has been at the forefront of the MMA world. Even in retirement, the Irishman continues to be a topic of interest for combat sport fans.
Recently, the UFC president expressed his doubts about the Irishman's latest retirement, stating that another comeback from 'Mystic Mac' would not come as a shock. Considering how much action there is in both the lightweight and welterweight division, there is no shortage of interesting matchups for McGregor.
Dana spoke to The Herd With Colin Cowherd (as transcribed by TheMacLife) about his thoughts on McGregor's future inside the organisation.
"As of right now, he's retired," White said. "I wouldn't be surprised if he came out and wanted to fight somebody next year after all these different fights play out."
Although many fans are critical of McGregor's inactivity in recent years, Dana believes that those are perks that come with being the most famous combat athlete on the planet. Once fighters reach that level of financial success, many begin to become less active in their athletic careers.
"There's no doubt that Conor McGregor's one of the best in the world," Dana said. "What's going on with Conor McGregor is what goes on with all professional fighters when they become extremely wealthy and Conor McGregor is rich.
"He gets to pick and choose what he wants to do now and he's at that point in his career where he's got a few fights left."
Given how polarising McGregor's antics are, it comes as no surprise that 'The Notorious' is both beloved and despised around the world. However, this level of popularity would not be possible without the UFC president's backing. Dana's promotion ability has undoubtedly pushed the Dublin-born further into stardom.
Who would you like Dana White to schedule Conor McGregor against if he comes out of retirement?
See also: