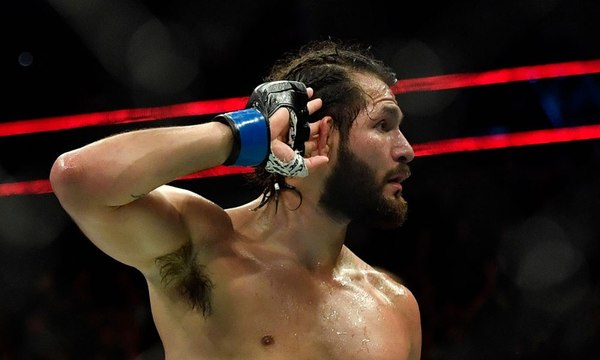 Jorge Masvidal's week was going better than he could have imagined, until he received some crushing news. After successful financial negotiations last weekend, it was confirmed that 'Gamebred' will challenge the UFC welterweight champion Kamaru Usman in the UFC 251 main event this weekend on Fight Island. This came about after Gilbert Burns was forced to withdraw, when he tested positive for the coronavirus.
The BMF title holder passed the COVID-19 test in Las Vegas, and flew to Abu Dhabi, but the same cannot be said for his long term coach at the American Top Team, Mike Brown. His results came back positive, and although Brown reportedly feels fine, he won't be present at UFC 251.
Speaking to ESPN (transcript by MMA Fighting), Masvidal shared his thoughts and emotions about the fact that his coach won't be in his corner on the fight night.
"It sucked emotionally just because I want him there when I get that belt. I needed this individual to be there because he's a huge part of my career," he said. "He's been there for such a long time. We've been friends for such a long time as well. It took the air from all of us.
"Every single one of me and my cornermen were devastated by it. Thank god, Mike doesn't have any symptoms, nothing, any cold symptoms or sore throat or nothing. So he's great right now."
Masvidal will still have a strong corner by his side, including his manager Abe Kawa and boxing coach Paulino Hernandez. And despite Brown not being able to be there and the fact that he took this fight on short notice, 'Gamebred' is fully confident on getting his hand raised.
"I'm going to baptise his ass. That's for a fact," he said. "That's what you can bet on. That's the secret sauce right there. I'm going to baptise him.
"I'm going to do it in violent fashion and I'm going to separate myself from the pack even more than I have in the past."
Who do you have winning the UFC 251 main event this weekend, Jorge Masvidal or Kamaru Usman?
See also: