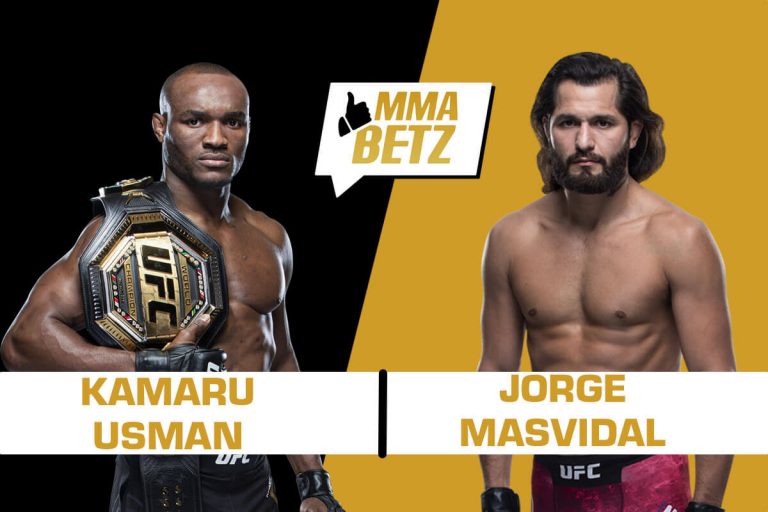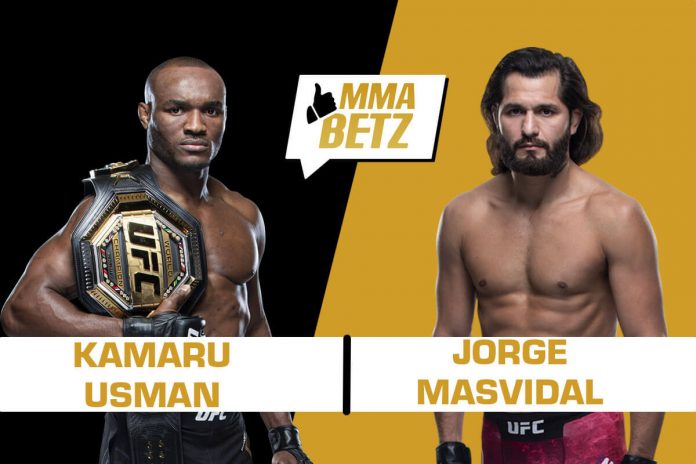 Jorge Masvidal jumps in at short notice this weekend at UFC 251 against welterweight champion Kamaru Usman, after Gilbert Burns was unable to board the plane to Fight Island as a result of testing positive for the coronavirus.
In the eyes of many, Masvidal was probably the one who should have had the chance ahead of Burns. The 'BMF' champion was originally offered the fight but negotiations broke down when he refused to accept the UFC's offer, saying he was being underpaid.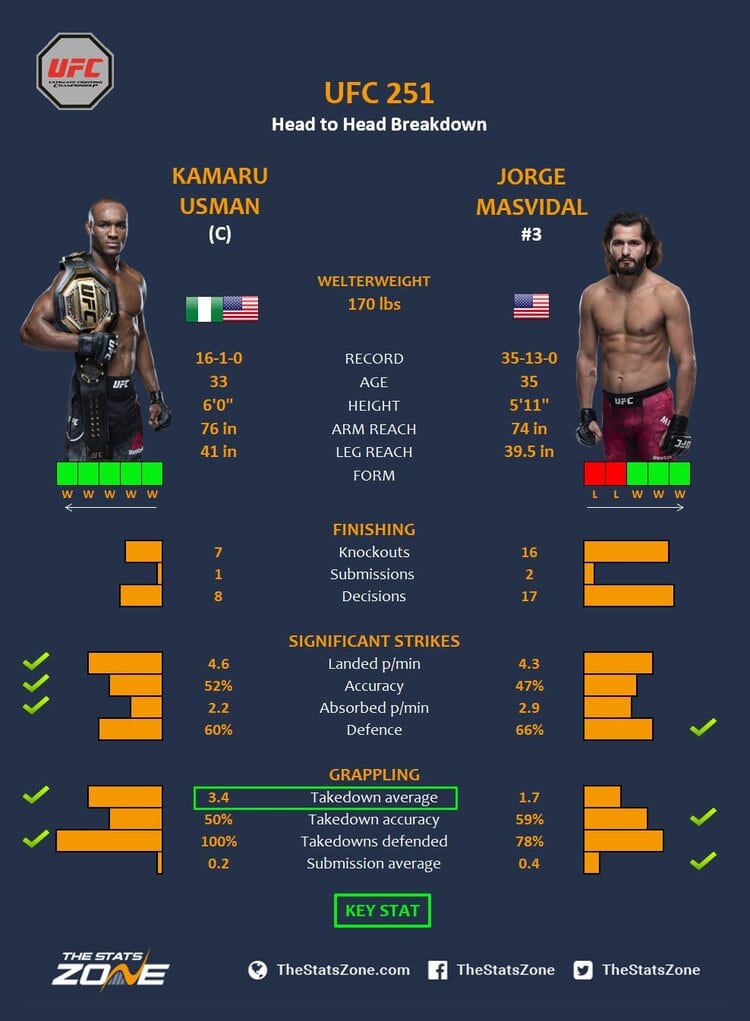 Jorge Masvidal vs Kamaru Usman
Usman is on a 15 fight win streak and remains unbeaten inside the Octagon. In his last title defence, he defeated Colby Covington at UFC 245, when referee Marc Goddard stopped the fight in the last minute of the fifth round.
Masvidal can consider himself as one of the UFC's most popular fighters right now. He is on a three win streak over, having looked fantastic against Darren Till, Ben Askren and then against Nate Diaz at UFC 244, which earned him the 'BMF' title.
Masvidal is always in shape and a threat to anyone. Usman has also moved his training camp from Florida to Colorado. On paper 'The Nigerian Nightmare' should be a nightmare for 'Gamebred' at UFC 251. With his wrestling background, the general consensus is that the champion will take the fight to the ground and dominate there.
As for on the feet, Masvidal clearly has the advantage. He is also tough and always comes to fight. Fighting is in his DNA and he certainly shouldn't be ruled out.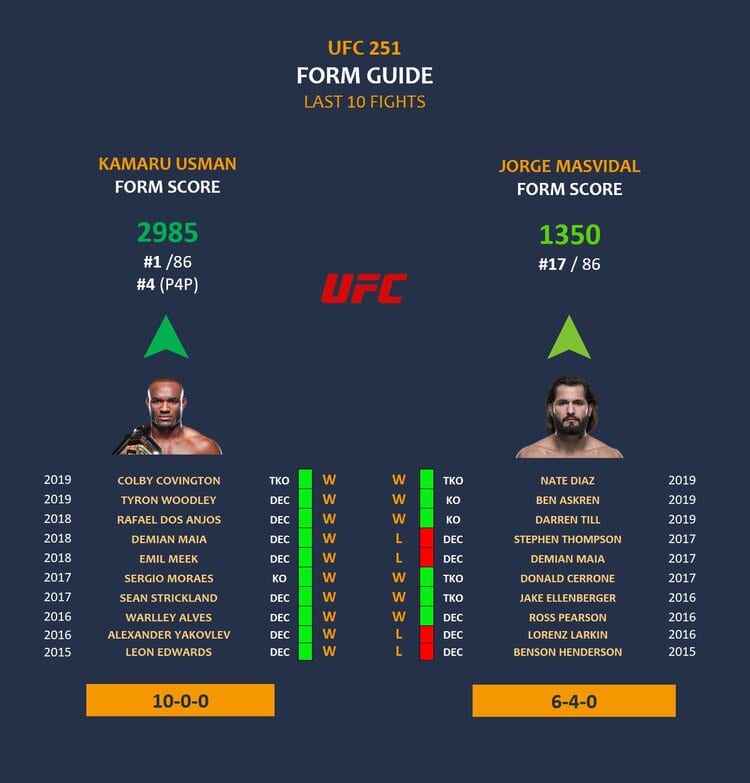 Betting Advice
Usman's biggest threat is probably himself. If he decides to stand up with Masvidal, it could be a long night. Or a short night! But considering how this match has materialised, there is probably a good chance that he will play his card safe and rely on his wrestling.
The most likely outcome of the UFC 251 main event is that Kamaru Usman will be too strong for Jorge Masvidal on the ground to win via decision.
Betting tip: Kamaru Usman via decision
See also: