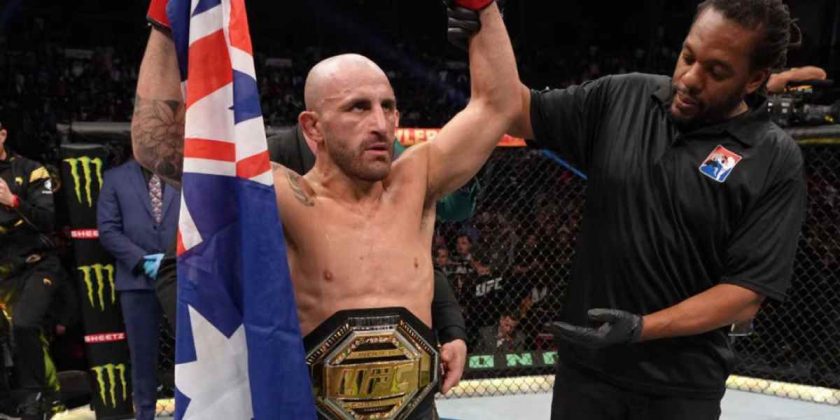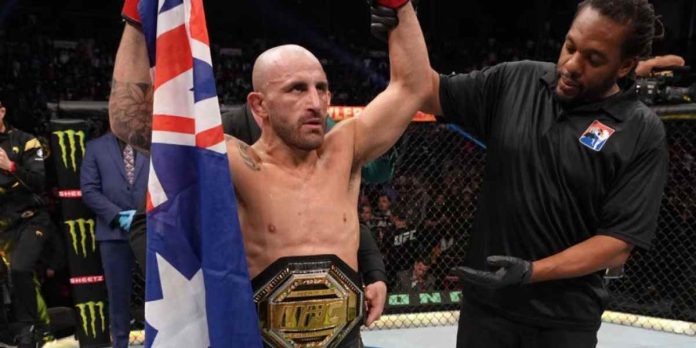 Alex Volkanovski has given his thoughts on a potential interim featherweight title fight between Yair Rodriguez and Josh Emmett.
Volkanovski made his fourth successful featherweight title defence by scoring a dominant unanimous decision victory over Max Holloway in their trilogy at UFC 276, where he broke his thumb and is expected to take some time off to recover. Dana White recently said that he likes the idea of an interim title fight between Emmett and Rodriguez, who scored a TKO win over Brian Ortega at UFC on ABC 3.
Alex Volkanovski On Rodriguez vs Emmett
During a recent appearance on MMA Fighting's The MMA Hour, Volkanovski said that he doesn't mind an interim title fight between Rodriguez and Emmett as that would give him enough time to recover and move up a weight class to fight for the lightweight title.
"To be honest, I don't mind the idea while I'm sitting here [injured]," Volkanovski said. "There's no clear — for that number one contender, right? Let them fight for that number one contender, because I think they both deserve it. They're both in a position where they could get a shot. Are they screaming out where it needs to be them before everyone? No, not really. So let them fight for that number one contender. If it's for the interim belt and then we'll fight, sweet. Because like I told you, I'm not lying when I say I want to be active. They can go do that, I'll go do my thing, and I'm telling you, a couple months after that, get me back in there, I'll do it.
"Perfect world for me, lightweight title early next year, and then if they do this interim thing, if that happens, it will just make for a bigger fight anyway, so I don't mind. And then you've got a clear number one guy. Everyone's going to be screaming their name, whoever wins between Josh Emmett and Rodriguez. And then they can both say they're fighting for a belt, they can go there, and then when we fight it's another big fight. So I don't mind the idea, to be honest."
Upon his return to the Octagon, Volkanovski wants to fight the winner of the lightweight title fight between Charles Oliveira and Islam Makhachev, set to take place in the UFC 280 main event in October. However, he said that if he captures the 155-pound belt, he will actively defend both his thrones.
Who do you think Alex Volkanovski should fight next?