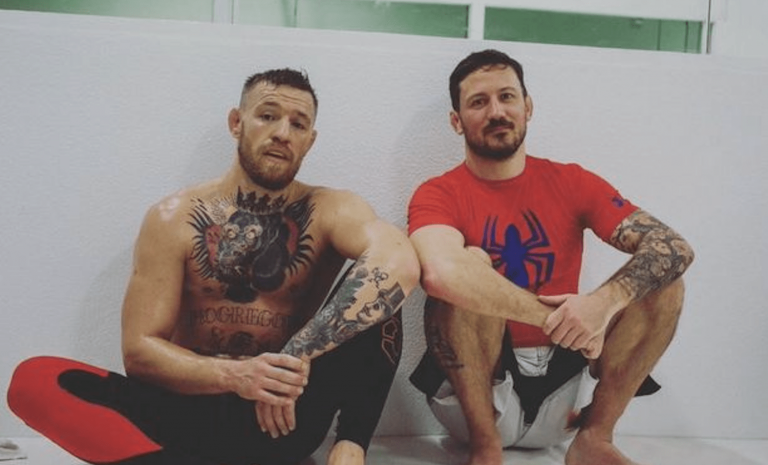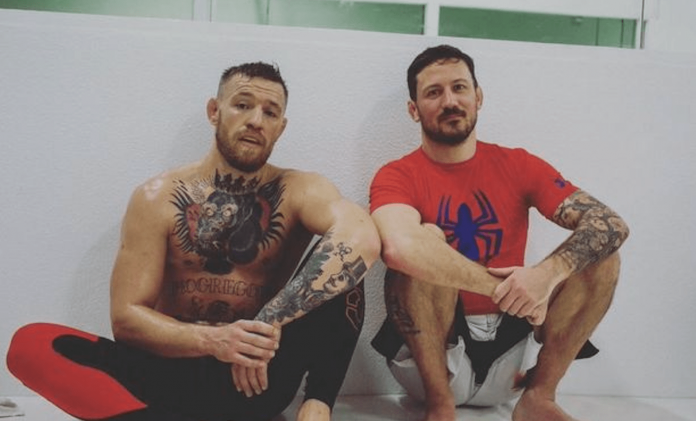 Judging by John Kavanagh's latest comments, Conor McGregor could make his much-anticipated return to the Octagon in the not too distant future.
McGregor last fought at UFC 264, where he lost to Dustin Poirier by a doctor's stoppage after breaking his tibia seconds before the end of the first round. The Irishman recently claimed that he's put on 34 pounds of muscle during the last six months, and a move up to welterweight would be ideal upon his return to the Octagon.
'The Notorious' has on a number of occasions expressed his desire to fight for the welterweight title upon his return, but lightweights like Michael Chandler and Dustin Poirier are also willing to move up in weight for a fight against the MMA superstar. Although he has lost three of his last four fights, his potential opponents shouldn't take him lightly as Kavanagh says his pupil "hasn't lost a beat".
John Kavanagh On Conor McGregor
Speaking to the BBC, Kavanagh said that McGregor has now been cleared to train and is looking very strong.
"He's healthy, happy and it's great to have him back," Kavanagh said. "The last few sessions in the gym here were MMA-orientated – he's got the all-clear for that now. He did a great session last night, we got some great rounds in. He hasn't lost a beat and was looking great.
"Trust me, I got to have a bit of a wrestle with him last night and I felt it. When that silverback arm goes around your neck there's a bit of an extra squeeze there, so, he's very, very strong at the moment. But look, when we get to the stage of looking at weight classes and opponents there's nobody more professional than Conor at making weight and it will all be done properly."
Who do you think Conor McGregor should fight next?