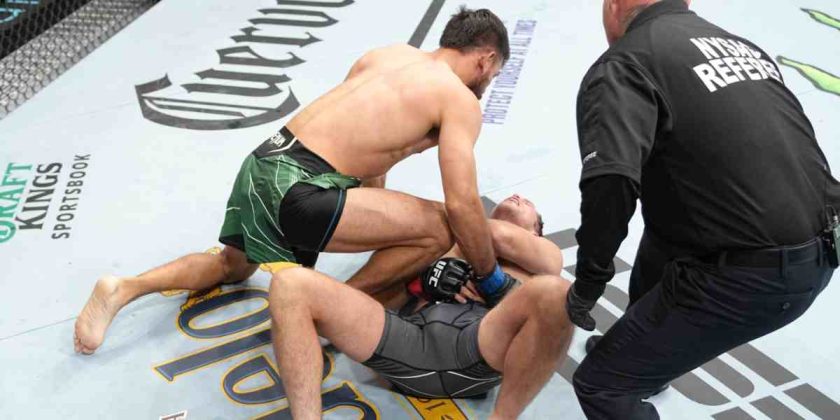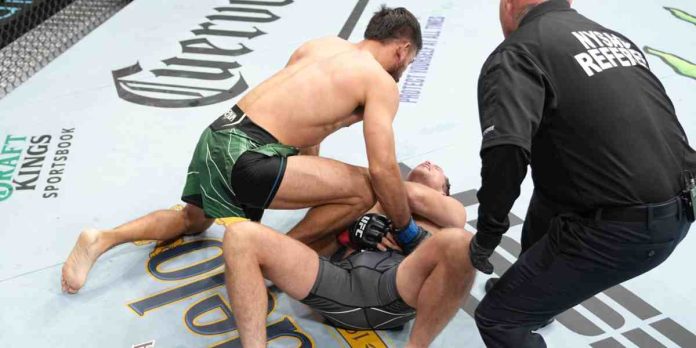 Yair Rodriguez believes Brian Ortega tapped to his armbar in their title eliminator at UFC on ABC 3 this past weekend.
The fight was shaping up to be an exciting one before it ended in an unfortunate manner when Ortega dislocated his shoulder midway through the first round. 'T-City' was relentless with his forward pressure, whereas 'Pantera' had more success on the feet as he landed all sorts of strikes on his opponent.
Ortega secured a takedown after two minutes and after a couple of scrambles, Rodriguez threw up his legs for a loose armbar attempt. The former two-time title challenger pulled away but immediately fell backward in pain due to a dislocated shoulder.
Yair Rodriguez On Brian Ortega Fight
Speaking on MMA Fighting's The MMA Hour, Rodriguez claimed that he let go of the submission because he felt the tap.
"In the moment, I knew that I had the submission," Rodriguez said. "Of course, the attempt of the submission was there. That led to a reaction from Brian Ortega that led to his injury.
"For me, it's a win, no matter what. Regardless, it's a win. I felt that it was stretching, because I felt like I had it. I had it really tight, and then I put my knee on his belly and I tried to wrap my other leg around his face to try to get the armbar. He was pulling and as he was pulling, if you take a close look at the video, he tapped once. He tapped once, and then I realised that he tapped once, and he released the pressure so I let go. You can take a look at the video, and you'll see the quick tap in there."
With champion Alex Volkanovski out due to injury, Dana White believes an interim title fight between Rodriguez and Josh Emmett makes a lot of sense.
Who do you think Yair Rodriguez should fight next?