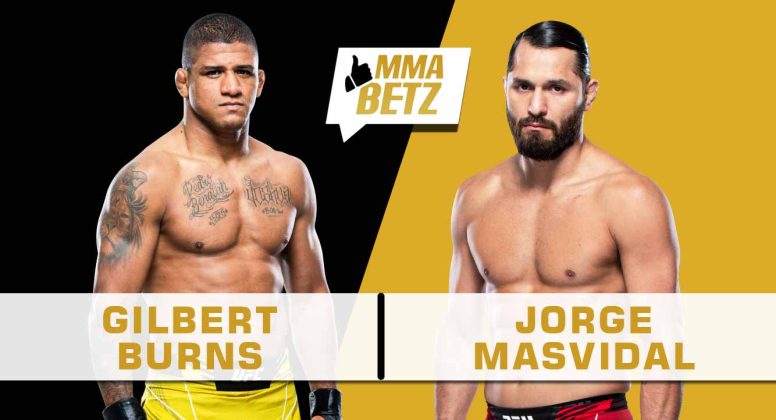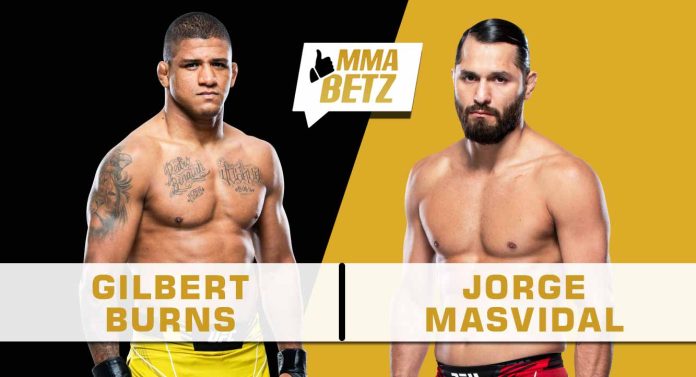 UFC 287 goes down this weekend at the Miami-Dade Arena in Miami, Florida. In the co-main event, Gilbert Burns takes on Jorge Masvidal in a high-stakes welterweight fight.
Burns is coming off a submission win against Neil Magny at UFC 283, whereas Masvidal is currently on a three-fight losing skid with his most recent loss coming at the hands of Colby Covington at UFC 272.
UFC 287: Burns vs Masvidal Analysis And Prediction
Jorge Masvidal is one of the finest strikers in the UFC welterweight division. He's a crisp boxer with genuine power in his fists. He also has some of the best footwork and distance management in the division. Burns is not as technical as Masvidal, but he's still an extremely powerful striker, with strong hooks and looping punches. That being said, the Brazilian will be slightly behind in striking exchanges, because Masvidal is very good at what he does. Moreover, Burns tends to struggle against hard hitters.
Statistically, both fighters are very even. They absorb three significant strikes per minute on average, but Masvidal has a slightly higher output as he lands four significant strikes per minute on average, while Burns lands three.
Burns is a terror on the mat. He's a multiple-time Brazilian Jiu-Jitsu world champion and is easily one of the best submission grapplers in the UFC. In addition to that, he's an excellent wrestler, so if he chooses to take the fight to the ground, he'll have a pretty easy day at the office. Masvidal isn't a slouch on the mat, however. He's defensively very good. He's a hard man to take and keep down, and he doesn't absorb much damage even when he's in tough positions. Burns can however take him down and win rounds.
If the Brazilian chooses to stand and trade, however, just to give the fans a fight, it could go either way, but Masvidal will still have the edge. Burns can certainly catch Masvidal with a big punch and rattle him, but Masvidal's speed and accuracy will be the difference in striking. Burns understands that which is why he will grapple a lot and take home a comfortable decision win.
Prediction: Gilbert Burns by decision
Betting Odds:
Gilbert Burns (-490)
Jorge Masvidal (+390)
Who do you think will win the blockbuster welterweight co-main event between Gilbert Burns and Jorge Masvidal at UFC 287?