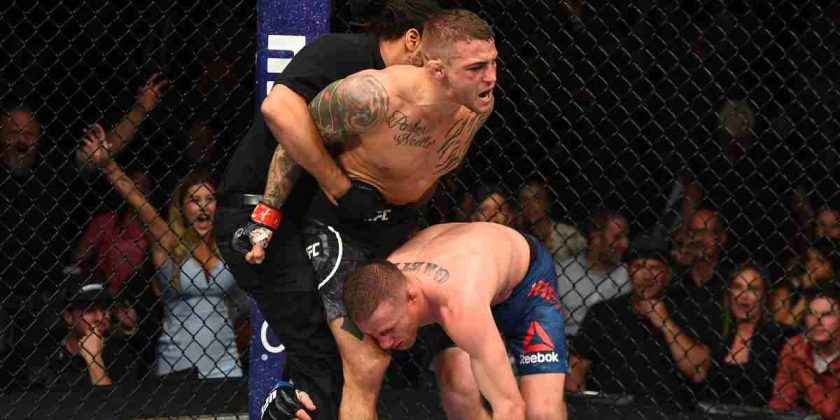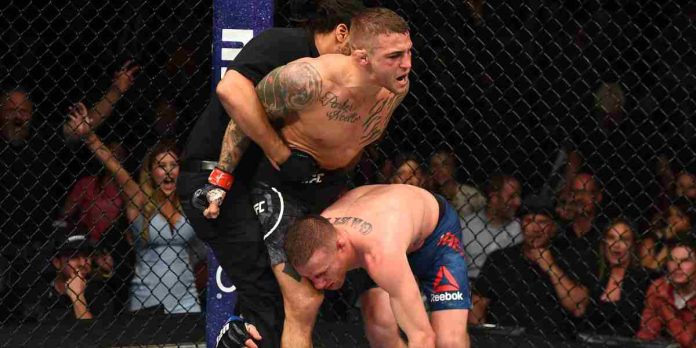 Dustin Poirier believes Justin Gaethje is wrong in saying that he's the most exciting fighter in the history of mixed martial arts.
Heading into his lightweight fight against Rafael Fiziev at UFC 286, Gaethje claimed that he was the most exciting fighter in MMA history, and he backed those claims by producing another entertaining fight, in which he outstruck Fiziev, who many believed was the better striker. In his eleven UFC fights, 'The Highlight' has earned seven Fight of the Night and four Performance of the Night bonuses.
Gaethje has never had a boring fight in the UFC, which is why he thinks he's the most exciting fighter the sport has ever seen, but Poirier begs to differ.
Dustin Poirier Says He's The Most Exciting Fighter
During a recent interview with MMA on SiriusXM, Poirier claimed that he is more exciting than Gaethje.
"F*** all that, man. F*** the shortlist, I am the guy," Poirier said. "Before Justin Gaethje was fighting in MMA I was putting on Fight of the Years. Yeah, dude, I was headlining events in 2012 putting on Fight of the Years, I don't even know if Gaethje was fighting then. You know what I mean? I've been doing this. Look, every time he fights I'm going to tune in, but I stopped the guy in a Fight of the Year. What're you talking about? Don't shoot the messenger, man."
Poirier and Gaethje battled in a high-octane lightweight matchup in 2018, where 'The Diamond' emerged victorious by stopping his opponent in the fourth round.
Who do you think would win a potential rematch between Dustin Poirier and Justin Gaethje?