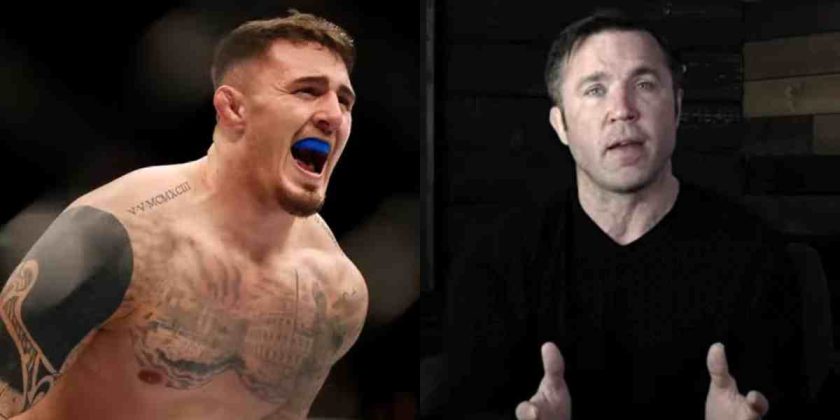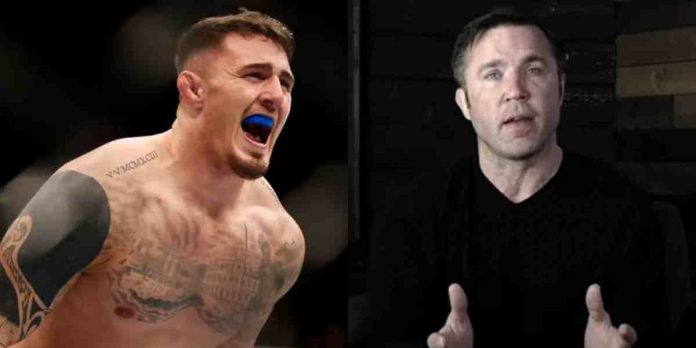 Tom Aspinall has responded after Chael Sonnen said that he is not doing a good job of promoting himself despite his stellar performances inside the Octagon.
Aspinall has finished all of his four UFC opponents thus far, most recently submitting Alexander Volkov in the first round at UFC London. He will face his toughest test to date in Curtis Blaydes when the promotion returns to the United Kingdom's capital on July 23rd. The Brit hasn't put a foot wrong in his UFC career, but Sonnen believes that he lacks showmanship.
"Aspinall does interviews like a 13-year-old fan," Sonnen said. "Aspinall cuts an interview that he should not receive a title shot. Somebody else should, he's not ready for it. All right, we got a young guy who wants to show a sense of humility, who never should have done an interview that said that. But everybody's gotta have a mistake before they can make a correction.
"If I had time and he hadn't pissed me off so bad, I would offer, 'Don't ever say anything else, every interview and press conference that you go to, I will show up with a bullhorn and make a whole big scene of it. You stand there and don't say anything, I will have you fighting for the belt within 12 months.' That's the plan anyway, that you're getting in the way of."
Tom Aspinall Responds To Chael Sonnen
In an Instagram story, Aspinall responded to Sonnen's comments by saying that he's happy to be himself and will let his performances do the talking.
"I'm more than happy being myself thanks and not selling myself out and acting like a [clown] for views and money," Aspinall said. "I am not a WWE entertainer. I'm one of the greatest heavyweights to walk on this [Earth] and it will be shown in my body of work from my UFC debut until I retire in 10 years. I don't need to talk s***. Happy to be myself."
Will Tom Aspinall continue his winning ways against Curtis Blaydes at UFC London on July 23rd?