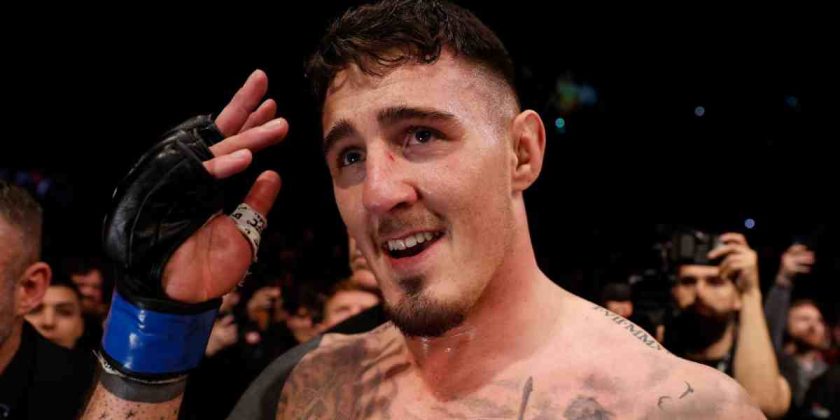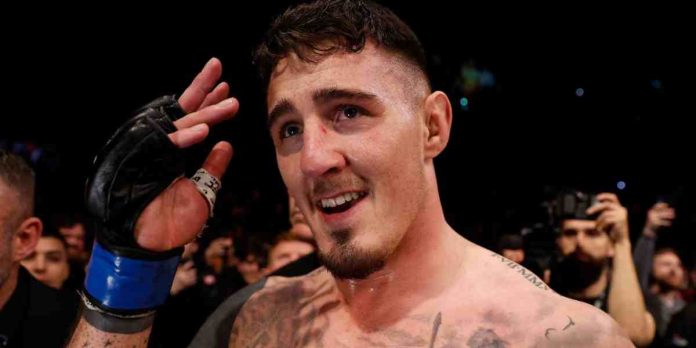 Tom Aspinall can't wait to show more of his game when he enters the Octagon against Curtis Blaydes in the UFC London main event this weekend.
Aspinall is 5-0 in the UFC, with his most recent win coming against Alexander Volkov by first round submission, also at UFC London in March. The Brit returns to the United Kingdom's capital to face his toughest test to date, which he is confident he'll pass with flying colours.
Tom Aspinall On Showing His Full Potential
Speaking to the media ahead of UFC London (as transcribed by MMA Junkie), Aspinall said that he's still very much a mystery because he has only shown a glimpse of what he's truly capable of.
"I just have so much that I've not shown, and people don't know what to expect," Aspinall said. "No one's got any idea. Curtis, or anyone else in the heavyweight division, doesn't know what I bring to the table, because I've not shown it yet. I've shown 10 percent of my game, because my Octagon time is so short. No one has really seen what I can really do. So I have so much that nobody knows about, which is a massive advantage to me."
Blaydes is the best wrestler in the UFC heavyweight division, and Aspinall understands how tough his next fight will be, but he said that he's ready for everything that comes his way.
"This is MMA," Aspinall said. "He's a great wrestler. He's great at other stuff, as well. So, I have to be expecting everything. Obviously he brings a massive threat in the wrestling department. I've prepared for that. I've prepared for everything. This is MMA. You can't just be like, 'He's going to come out and just take me down.' He's got great takedowns, but I'm ready for his striking, as well. And his submission game. I'm ready for everything."
Who do you think will win the heavyweight fight between Tom Aspinall and Curtis Blaydes at UFC London?