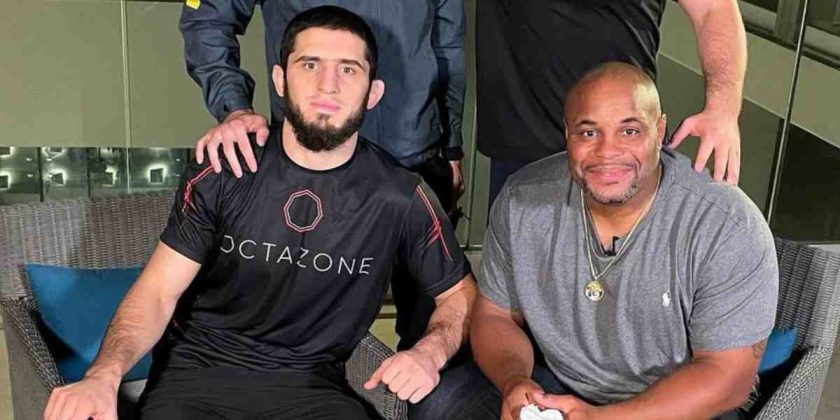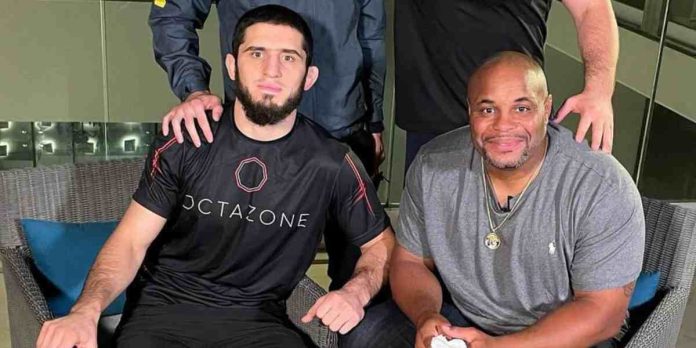 Daniel Cormier believes Islam Makhachev will need to close the distance and shoot for takedowns as early as possible in his vacant lightweight title fight against Charles Oliveira at UFC 280 in October.
Oliveira is currently riding an eleven fight winning streak, with his most recent victory coming against Justin Gaethje by first round submission at UFC 274, where he failed to retain his belt after missing weight. The Brazilian is the best lightweight in the world right now and is extremely well-rounded. He's very aggressive on the feet, with fast hands and vicious knockout power, but his biggest strength is his BJJ.
Daniel Cormier On Charles Oliveira vs Islam Makhachev
Makhachev is a Sambo specialist, but he's a very capable striker. Cormier however thinks that he shouldn't stand and trade with Oliveira. Speaking on the DC & RC show on ESPN, 'DC' said that the Dagestani should rely on his wrestling as he could get knocked out if he fights 'Do Bronx' at range.
"When we get to the matchup, I think we'll see a lot of grappling," Cormier said. "I think we'll see a lot of very, very in-tight engagements. I don't believe that Islam will play the game with 'Do Bronx' at range. Because if you do, he's going to sleep. There's no mistake about it. Islam is too far from Charles [Oliveira]. Charles Oliveira is going to get him. Islam will need to be close, getting takedowns and really engaging with Charles in one of his best areas and that's in jiu-jitsu.
"However, Charles' desire to go forward always and to pressure and engage may ultimately be one of the issues because Islam is sticky and when he gets too close he'll take him down. His top pressure is so heavy. They say wrestlers are the ones that can kill jiu jitsu and I believe that is where the issue is going to be."
Do you agree with Daniel Cormier?