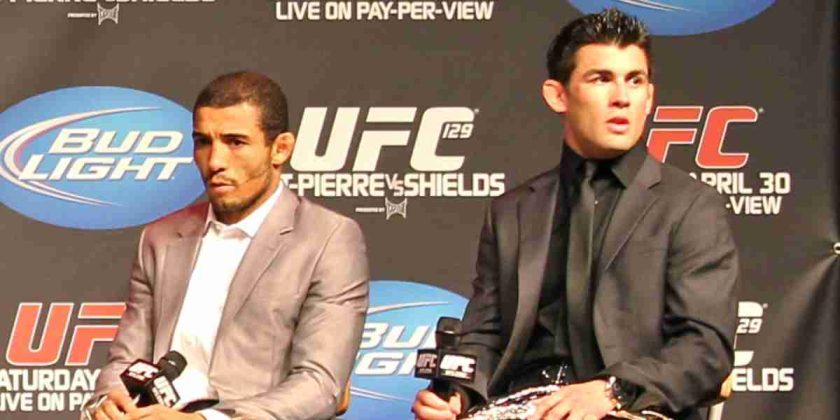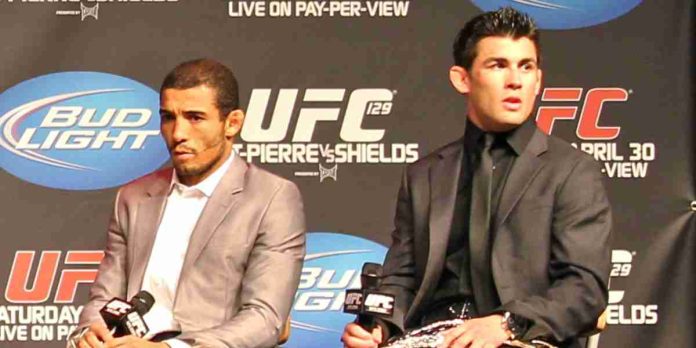 Former UFC bantamweight champion Dominick Cruz has given his thoughts on a potential fight with Jose Aldo.
Cruz has won two in a row since losing to Henry Cejudo at UFC 249, most recently beating Pedro Munhoz by unanimous decision at UFC 269. Aldo is currently riding a solid three-fight winning streak at bantamweight, with his most recent win coming against Rob Font by unanimous decision at UFC Vegas 44. The former featherweight champ, who failed to capture the vacant bantamweight title at UFC 251, is potentially one win away from another title shot.
Potential Jose Aldo Fight
A dream legacy fight between Cruz and Aldo was never on the table during their heyday, but it is a possibility now and 'The Dominator' would happily accept if an opportunity comes his way, he told MMA Fighting.
"What I'm hearing most from people — I haven't really made a decision, I haven't talked to [UFC matchmaker Sean] Shelby or anything, but I'm hearing most that the old legacy fight that never happened between me and [Jose] Aldo is, like, right there," Cruz said. "And I think that that does it. I can completely understand that. I get how that's an interesting fight for the world. To fight Aldo, it's an honour."
While Cruz thinks a potential fight against Aldo makes a lot of sense, he said that he wouldn't sit around and wait for it.
"Think of the things this dude's done," Cruz said. "And he's also been through the ups and downs of his career, and now made his way back in an extremely respectful form. So that fight, I understand how that can make sense. But I'm going to sit down and, you know, we've got to do the talks and see what happens. But you know me — I show up and I do my job, and I'm not a pick-and-chooser. Obviously people have been calling me out my whole career, people have been comparing me to other people my whole career. I've done a really good job of not allowing that to make my decisions for me on my own end, and I'm not going to start doing that now. So let's just see where we go."
Who do you think would win a potential fight between Dominick Cruz and Jose Aldo?
See also: