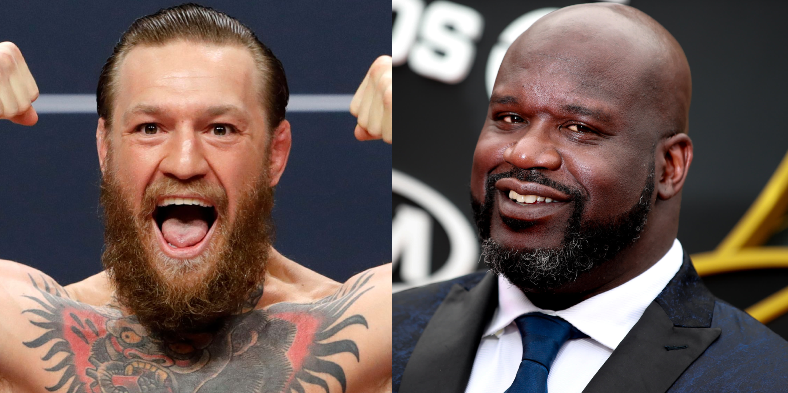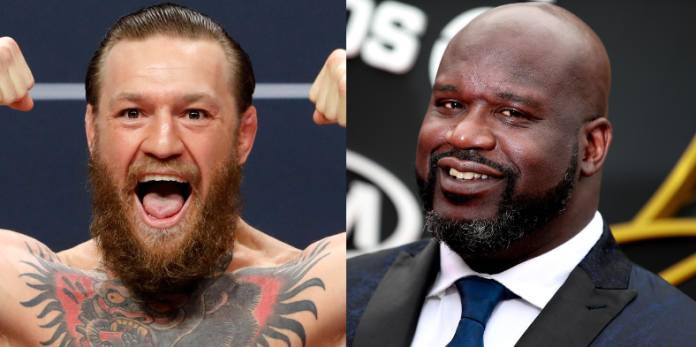 Shaquille O'Neal is backing former UFC two-division champion Conor McGregor to make a strong comeback against Michael Chandler.
McGregor will coach the Ultimate Fighter opposite Chandler, with the two fighters locking horns at the end of the season, which is expected to begin in May. 'The Notorious' hasn't fought since UFC 264, where he lost to Dustin Poirier by a doctor's stoppage after breaking his tibia seconds before the end of the first round. In a recent interview, the Irishman revealed that he's feeling great ahead of his fight against Chandler.
"I'm looking forward to it," McGregor said. "I'm looking forward to it. I feel good, feel energetic, feel ready. I'm throwing up my high kicks faster than I'm throwing up my jab, so I'm very excited to get back."
McGregor's fans, even a few high-profile ones, are also very excited to welcome their star back inside the Octagon and they are expecting big things from him.
Shaquille O'Neal On Conor McGregor
In an interview with Inside Fighting (as transcribed by MMA Junkie), O'Neal said that he believes McGregor will make a strong comeback against Chandler later this year.
"I expect a great show," O'Neal said. "He's always been a great showman. He's always been a great competitor. Me and him have a similar type of blood. When you doubt us, that's when we rise. They doubted him, he went to the top, took a couple of bumps, he went away for a while. He's looking real good. I know he's going to come back with vengeance."
McGregor will most likely get his chance to fight for the lightweight title with a win against Chandler, and O'Neal sees him becoming the champion once again.
"Of course, I know he will," O'Neal said.
Do you agree with Shaquille O'Neal?