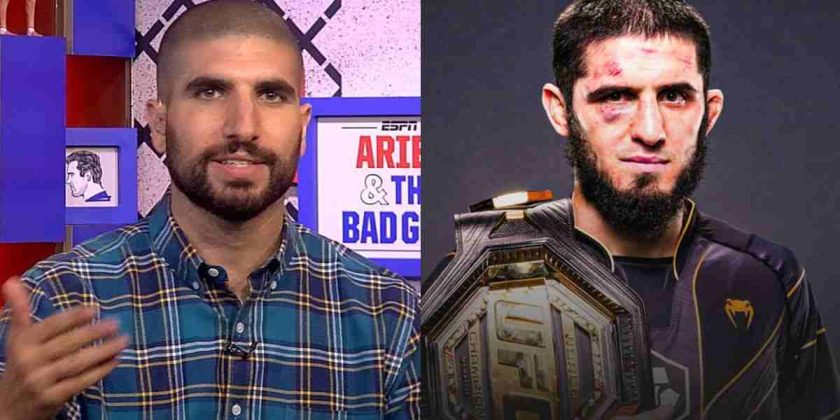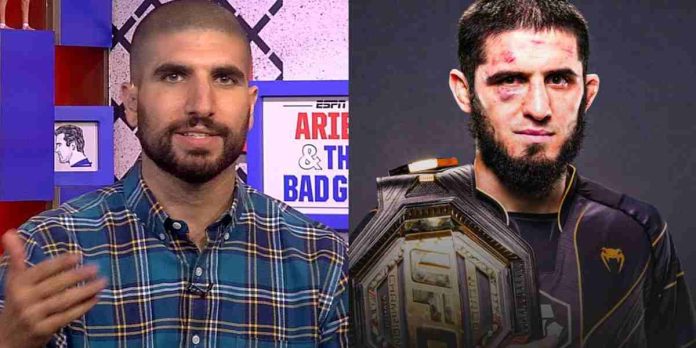 Ariel Helwani doesn't agree with the notion that UFC lightweight champion Islam Makhachev is the better version of Khabib Nurmagomedov.
Makhachev faced the toughest test of his career at UFC 284, where he put his title on the line against Alexander Volkanovski, and he passed it by the thinnest of margins. The odds were heavily in favour of the Dagestani to not just win but also do so in a dominant fashion. It wasn't to be, however, as the Aussie gave the reigning champion a run for his money, producing a Fight of the Year contender, which the Russian managed to win. However, many believe it should have gone the other way.
The lightweight kingpin's coach and teammates have on a number of occasions said that he's better than his best friend Khabib, but Helwani isn't willing to jump on that bandwagon, especially after watching Makhachev get tested by Volkanovski.
Ariel Helwani On Islam Makhachev
In a recent episode of MMA Fighting's The MMA Hour (as transcribed by BJPenn.com), Helwani said that as good as he thinks Makhachev is, he's not Khabib.
"I'm sorry, he isn't as good as Khabib. He is not," Helwani said. "At this stage, 26 fights in, Khabib was more refined, dominant, better… That being said, he's one of the top-three best fighters on the planet. I know we're not allowed to criticise Islam Makhachev, I know that's taboo… I'm saying he won the fight. I'm saying he won fair and square… I'm being as unbiased as possible.
"I believe we are putting the praise and all the stuff we had on Khabib on his shoulders. We are taking the baton that Khabib had and giving it to him because we want to continue that lineage. It ain't the same. He's not the same guy right now… How do I know he's not the same guy? Khabib never got knocked out by the Adriano Martins' of the world… Khabib was never put in a position like this, on Saturday, in the fifth round getting beat up."
Do you agree with Ariel Helwani?