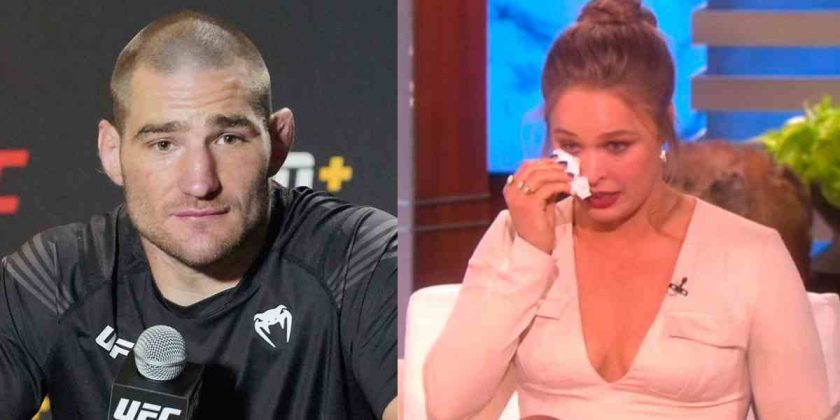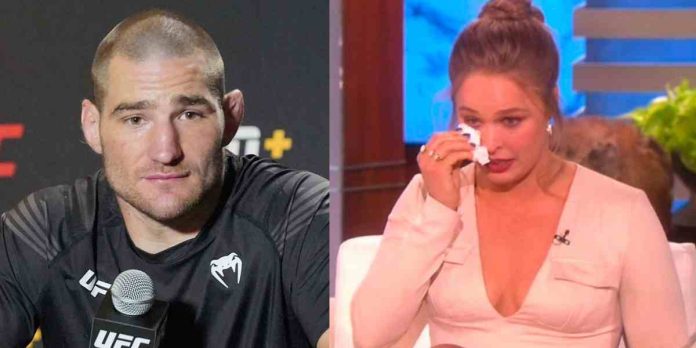 Sean Strickland has explained why he hates former UFC bantamweight champion Ronda Rousey.
Rousey was a force to be reckoned with during her heyday, but her upset loss to Holly Holm in her bantamweight title defence at UFC 193 in 2015 put her career to a temporary standstill, before Amanda Nunes ended her legendary MMA run with a brutal first round beatdown in December 2016. 'Rowdy' entered the Octagon against 'The Preacher's Daughter' with an undefeated 12-0 record.
Sean Strickland On Ronda Rousey
Having never tasted defeat before in MMA, Rousey found it extremely difficult to deal with her loss to Holm. So much so that she started having suicidal thoughts, she revealed during an appearance on 'The Ellen Show' back in early 2016. In an Instagram post, Strickland explained why he hates the UFC Hall of Famer for having said so.
"I explained why I hate Ronda Rousey, why I find she is everything that's wrong with the f***ing world," Strickland said. "[Her Ellen appearance] was on the news, it was f***ing everywhere. I don't know when suicide became cool but it became cool, like they made a Netflix show '13 Reasons.' Everybody's f***ing depressed, everybody is suicidal, and let me f***ing tell you guys, it is not f***ing cool. Depression is like cancer, it's f***ing terminal. It's like herpes, you might not have it but you always f***ing have it and it's waiting to f***ing come out.
"Suicidal thoughts, for the people who have it, it's even f***ing worse. You fixate on it, you dwell on it. You start thinking about how you're gonna do it. You start thinking about where you're gonna do it. You start thinking about how your people are gonna take it. You really fantasize about it and it's f***ing miserable. It's not a fleeting thought because you lost a fight. And I hate Ronda Rousey because she used something so f***ed up and so serious as a 'but I overcame it' strong moment, when it's f***ing not."
Sean Strickland is coming off a first round KO loss at the hands of Alex Pereira at UFC 276. He will make his return to the Octagon against Jared Cannonier in December.
What do you make of Sean Strickland's comments?