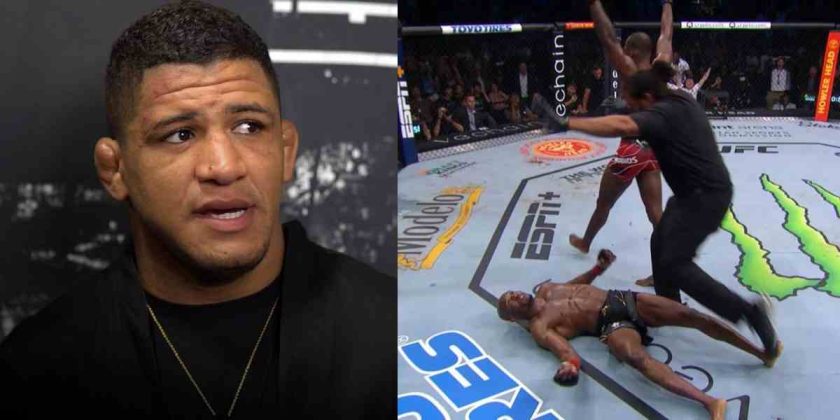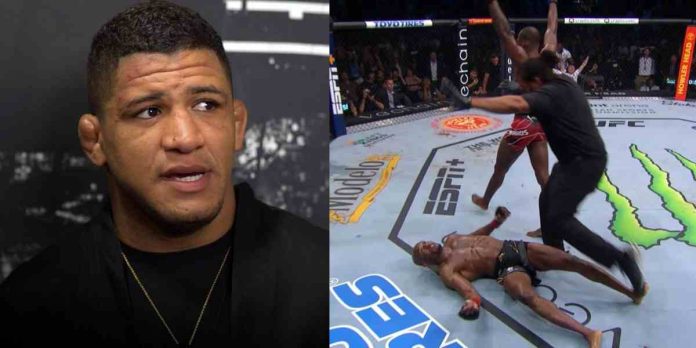 Gilbert Burns has given his thoughts on the trilogy between UFC welterweight champion Leon Edwards and Kamaru Usman.
Edwards and Usman are tied at 1-1. In their first fight in 2015, the Nigerian won by a comfortable unanimous decision. Whereas in their rematch, which was for the welterweight title at UFC 278, the Brit came from behind to earn an upset knockout win a minute before the end of the fifth and final round. The stage is set for a spectacular rubber match, which Dana White said will likely take place in the champ's home country of England.
Given that Usman was ahead on the scorecards up until the fifth round finish, many believe that he will make the necessary adjustments and get his belt back in a comfortable fashion. Burns begs to differ however.
Gilbert Burns on Edwards vs Usman 3
In an interview with MMA Junkie, Burns said that Edwards and Usman are very evenly matched going into the third fight.
"It's going to be a hard fight," Burns said. "Right now, we've got to see how Kamaru comes back. He seems pretty okay with the situation, a little bit released, that pressure, carrying the belt, but I see a lot of factors a lot of people didn't see. The way I see it, Leon had a very good first round – took him down, mount, got his back. I think he kind of gassed out a little bit because of the altitude in Salt Lake.
"I think that was a big factor in that fight. That's why Kamaru was able to dig deep, got back, dominated a couple of rounds. But Leon had the technique. You saw all the studies. He was drilling that a lot. I just think it's going to be another close one, especially if they go to London. Yeah, it's going to be a tough one. I still think it's a 50-50 fight – both guys [have] got a chance. But in London, with that preparation, with the mindset now, I think Leon might get the best. It's going to be a close one."
Do you agree with Gilbert Burns?