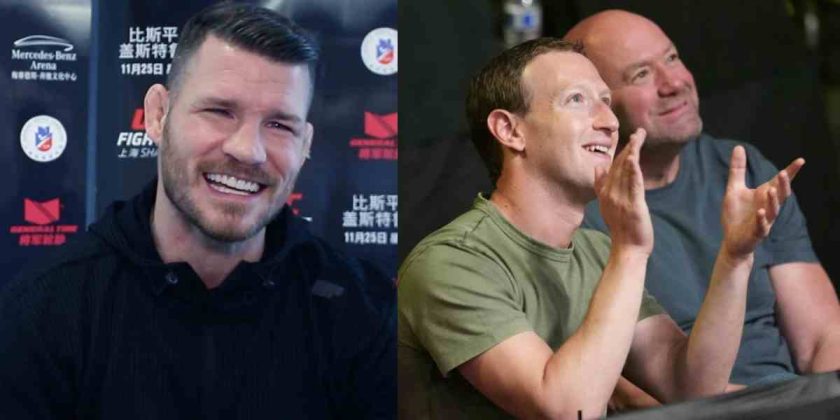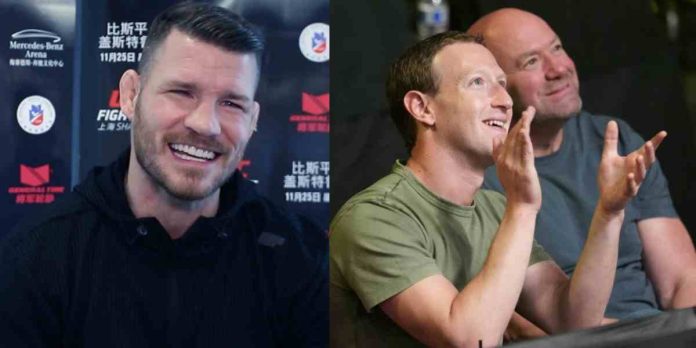 Michael Bisping believes tech mogul Mark Zuckerberg's newfound interest in mixed martial arts is good for the sport.
Zuckerberg and his wife, Priscilla Chan, were in attendance for UFC Vegas 61, which was closed off to the rest of the public and media. The Facebook co-founder had a great time at the private event but some members of the MMA media and fans were upset that they weren't allowed in. Dana White joked to reporters that they had been working really hard so "we needed to give you guys a break".
Michael Bisping On Mark Zuckerberg
The disappointment of journalists and fans was reasonable, but Bisping believes they should look at the bigger picture. Speaking on his 'Believe You Me' podcast (as transcribed by MMA Fighting), the former UFC middleweight champion and commentator explained why Zuckerberg's newfound interest in MMA is good for the sport.
"Mark Zuckerberg was in attendance. Pretty cool to see," Bisping said. "They're all good points, and this isn't meant as an insult to him and it sounds like a meathead comment, but [more fans can get into the sport because of] someone that's as nerdy as him. He's a tech genius. You've seen him, and he can be described as, quote unquote, a bit of a nerd. But to see a guy like him who does have that influence, who does that wealth, who does have that power, and I don't know what to think about Mark Zuckerberg, he's a f***ing nerd, let's be honest, but he's awesome because he's there and he's watching the UFC.
"I believe this will open up, potentially, another realm of people because MMA is hugely and wildly popular, but there's still skeptics, there's critics, and there's still people that won't give it a shot. But seeing someone that's clearly wildly intelligent as he is, to be an admirer of the sport, and his wife is there enjoying it, it's only going to bring in more fans."
Do you agree with Michael Bisping?