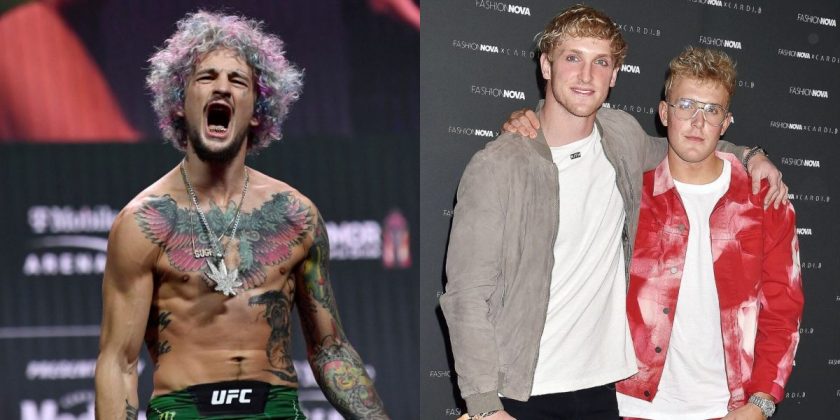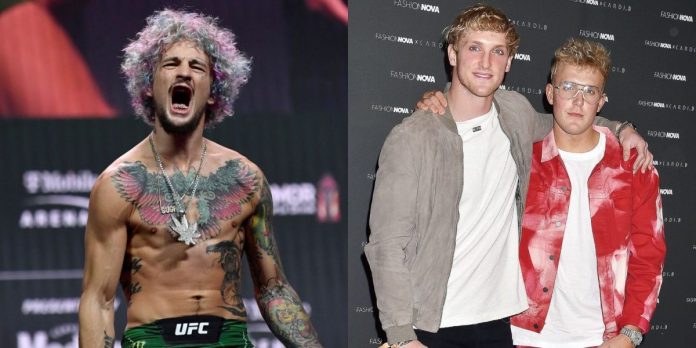 Sean O'Malley has once again expressed his admiration for Jake and Logan Paul, saying that he's more interested in their boxing matches than 99 percent of UFC fights.
The Paul brothers have taken the boxing world by storm. Jake is coming off a first round stoppage win against former Bellator and ONE Championship welterweight title holder Ben Askren in April and is now set to face Tyron Woodley on August 28th.
Logan most recently fought Floyd Mayweather in an eight-round boxing exhibition in June and is now eyeing a showdown with former UFC middleweight champion, Anderson Silva.
'I Am Super Entertained'
Speaking on the 'No Jumper' podcast, O'Malley said that he's a huge fan of the Paul brothers, especially Jake, because his trash talking makes things a lot more interesting.
"See, for me, like, those fights, like, for Jake versus Ben I was so much more interested and intrigued than 99 percent of UFC fights," O'Malley said. "Like, I'd rather – unless it's a Conor fight, like a Diaz fight – unless it's a huge fight, or it's one of my buddies, I don't really watch the UFC too much. Like, I don't get too excited, I mean, same with Bellator.
"I like watching exciting fights that are interesting, like, what the f***. And even Logan versus Floyd, I was sitting on my f***ing chair, like, sweating, like, what the f***. This is crazy. Jake versus Ben, Jake versus Tyron, I'm gonna go to that. It's gonna be f***ing sweet. For whatever reason, I'm just super entertained by those [fights]. And I love how much s*** Jake talks 'cause it's like, it makes that fight so much more interesting."
O'Malley most recently fought at UFC 264 last month, where he finished promotional newcomer Kris Moutinho in the third round.
Who do you think Sean O'Malley should fight next?
See also: