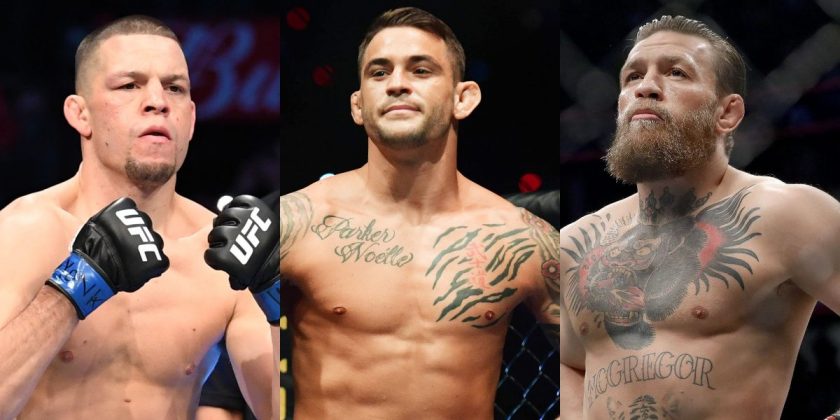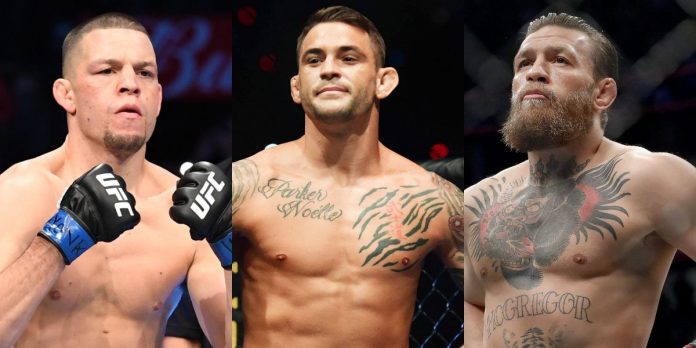 Nate Diaz has mocked former UFC two-division champion Conor McGregor for his twin losses to Dustin Poirier this year.
Diaz took to Twitter to once again suggest he's eyeing a showdown with Poirier and would show McGregor how it's done against the former interim champion.
Having lost the first fight at featherweight by first round TKO at UFC 178 in 2014, Poirier finished McGregor in the second round of their rematch at UFC 257. The two battled in the rubber match at UFC 264, where 'The Diamond' won by a doctor's stoppage at the end of the first round, after the Irishman was unable to continue due to a broken tibia.
Diaz made his return to the Octagon after nearly two years away against Leon Edwards at UFC 263, where he lost by unanimous decision in the promotion's first five-round non-title, non-main event fight. The Stockton native has been calling out potential opponents since then, with Poirier seemingly being on the top of his hit list. The pair was supposed to fight at UFC 230, but their stars didn't align.
Last month, Diaz challenged Poirier to a fight at middleweight, with the Lousiana responding that he would easily beat his arch-rival at any weight.
While a fight with Diaz intrigues him, Poirier's next fight will likely be against UFC lightweight champion, Charles Oliveira. As for McGregor, he is recovering from his gruesome injury and is expected to spend at least a year on the sidelines.
Who do you think wins a potential fight between Dustin Poirier and Nate Diaz?
See also: