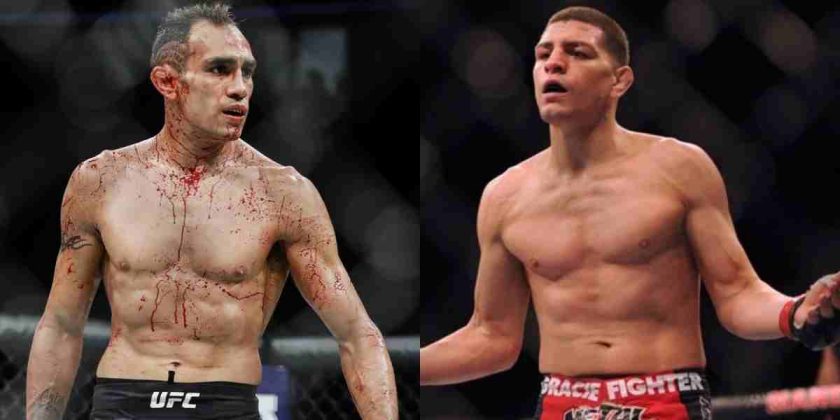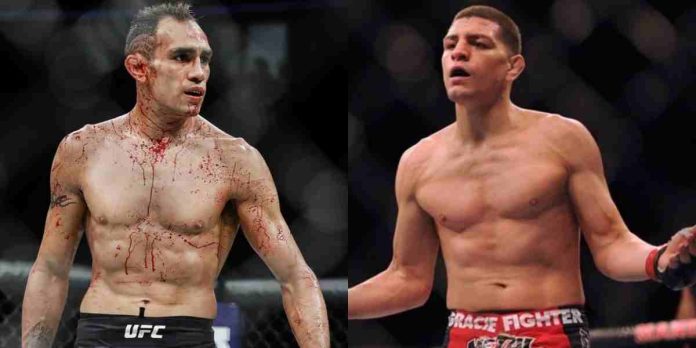 Nick Diaz has revealed that he's not a fan of former UFC interim lightweight champion Tony Ferguson's unorthodox fighting style.
Ferguson was considered the boogeyman of the lightweight division, thanks to his unorthodox fighting style, which was so overwhelming that his opponents would break mentally and give up. His unique approach to fighting ensured that he was the man to beat in the division, up until his loss to Justin Gaethje in 2020. Since then, he's lost four in a row and looks like a shell of his former self. His most recent loss came by fourth round submission at the hands of Nick's brother Nate Diaz at UFC 279.
Nick Diaz On Tony Ferguson
During a recent therapy session with sports doctor and YouTuber Beau Hightower (as transcribed by MMA Mania), the elder Diaz said that Ferguson makes up for his lack of technique by using 'obnoxious' tactics in the Octagon, which is why he doesn't like his style.
"I don't like it. It's obnoxious. I can't stand that type of style," Diaz said. "I'm not gonna knock it because that's what you have to do. It's like a spastic type of person (who) makes up (for) a lack of technique with those types of tactics. You have to avoid those tactics and it's an annoying type of guy to fight."
Nick Diaz made his return to fighting last year against Robbie Lawler at UFC 266. He is eyeing a return to the Octagon this year, preferably against former middleweight champion Israel Adesanya.
What do you make of Nick Diaz's comments on Tony Ferguson's fighting style?