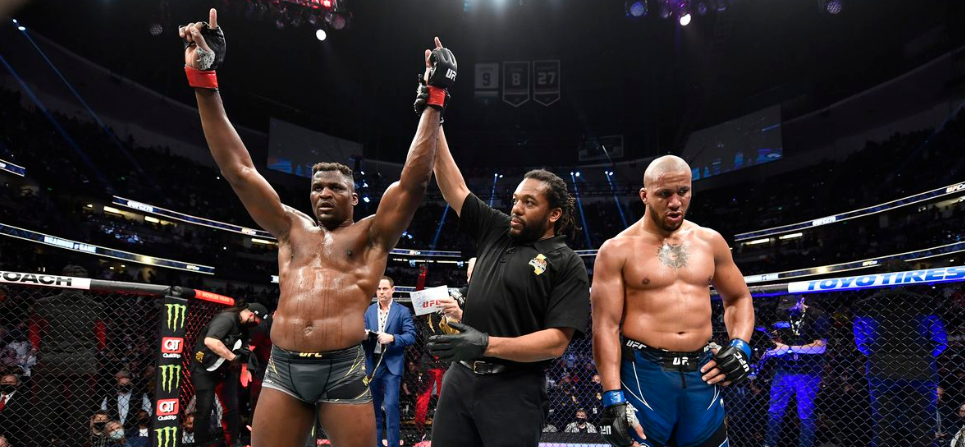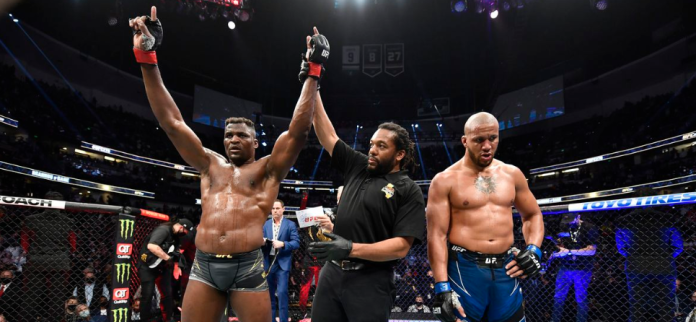 Ciryl Gane couldn't be happier after securing a vacant heavyweight title fight against UFC legend Jon Jones at UFC 285.
After two years of trying to strike a deal with former heavyweight champion Francis Ngannou, the UFC finally gave up and decided to part ways with him, releasing him of all contractual obligations. 'The Predator' is essentially a free agent, and surely won't be short of options, especially since he has been linked with boxing phenoms like Deontay Wilder and Tyson Fury.
To make Ngannou fight Jones, Dana White said that the UFC went out of its way and offered enough money to make him the highest-paid heavyweight in the promotion's history, but he still wouldn't sign a deal. The show will go on without the Cameroonian nonetheless, and his former training partner will take centre stage against 'Bones' for the heavyweight title.
Ciryl Gane On Francis Ngannou
Speaking to the media at UFC Vegas 67 (as transcribed by MMA Fighting), Gane said that he's happy with the UFC's decision to part ways with Ngannou because he was holding up the division.
"Everybody knows the situation with Francis and Jon Jones," Ciryl Gane said. "We're going to wait how long? How many times are we going to wait? So hey guys, we're here. I think it is a great decision. I'm really, really happy.
"I don't know what is Francis' plan. I know he wants to move, he wants to make some pressure on the UFC, Dana and [UFC COO] Hunter [Campbell], he posted on Instagram some pictures with another organisation, some stuff like that with boxing with Tyson Fury. Maybe he wants to move. I don't know exactly, but it's not my worry."
Do you think Francis Ngannou made the right choice by parting ways with the UFC?