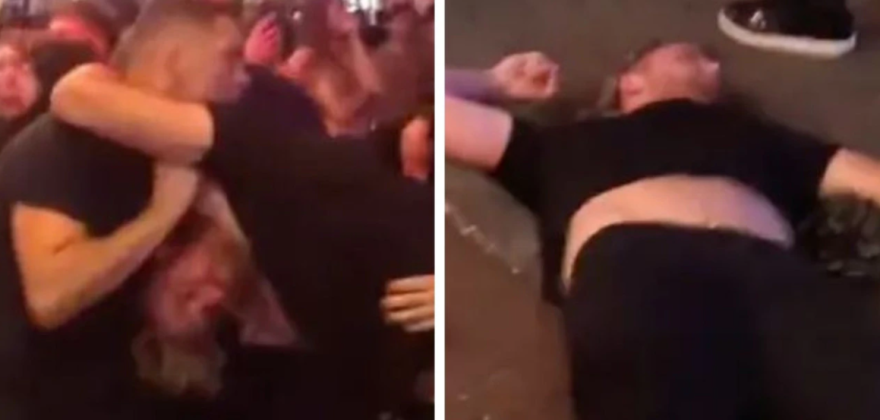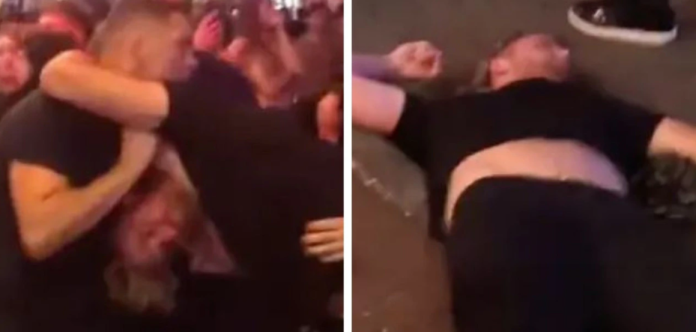 Nate Diaz has issued his first statement regarding the issuance of his arrest warrants in New Orleans, a few days after he choked out a Tiktoker during a street fight.
After attending a boxing card last week at the XULA Convention Center in New Orleans to support his teammate, Chris Avila, Diaz was shockingly filmed choking out a man in a street brawl. In a video that went viral as soon as it was shared on social media, Diaz was seen catching the man, identified as Tiktoker Rodney Petersen, in a guillotine choke and leaving him out cold and lying in the street.
Petersen's claim to fame is his uncanny resemblance with Logan Paul. Petersen claims that Diaz's assault was a case of mistaken identity. New Orleans Police later issued an arrest warrant for Diaz on second-degree battery charges.
Responding through his attorney, Diaz claimed that he was simply defending himself.
"Nate's attorney Walter Becker can confirm that Nate has received word of the arrest warrant and Becker has been in contact with court authorities in New Orleans," Diaz's representative Zach Rosenfield told MMA Fighting.
"Nate's attorney looks forward to presenting all of the facts about this incident to the District Attorney which clearly demonstrates that a trained fighter named Rodney Petersen aggressively pursued Nate with the intention of engaging him and once doing so, Nate acted entirely in self-defense. No further comment will be made at this time."
Nate Diaz parted ways with the UFC after fighting out his contract at UFC 279 last year and will face Jake Paul in a boxing match on August 5th in Dallas, Texas.