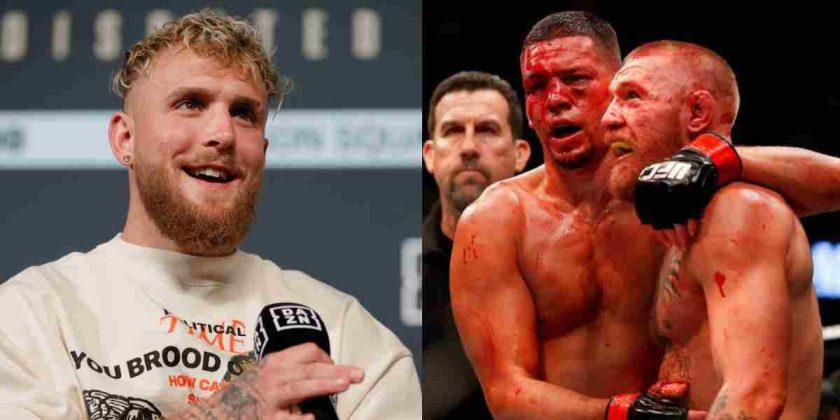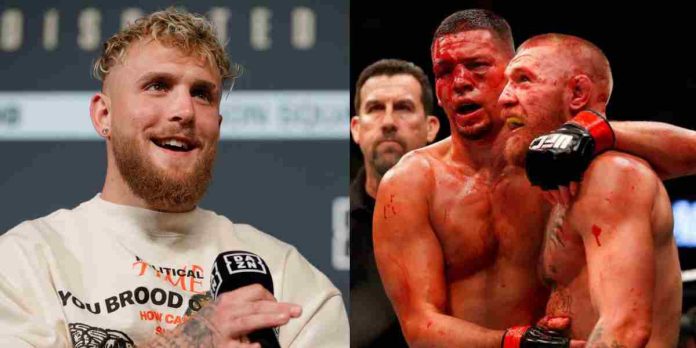 Conor McGregor is backing his two-time opponent Nate Diaz to beat Jake Paul in their boxing match, which is scheduled to take place in August.
The highly-anticipated boxing match between the UFC legend and Paul will take place in Dallas, Texas on August 5th, and it has fans and fighters talking already. McGregor is also looking forward to it.
"I think Nate Diaz slaps the head off him, and I look forward to seeing it," McGregor said while speaking to Inside Fighting outside of the T-Mobile Arena in Las Vegas.
When asked whether or not he'll fly to Texas to watch the fight live, this is what the Irishman had to say.
"I'll probably be on the Lamborghini just off the coast of Sicily."
Paul wasn't impressed with McGregor's prediction and he clapped back at the former two-division UFC champ, before challenging him to a boxing match.
"I'm a better boxer than you Conor and will do what you couldn't and knock Nate out. After Nate, let's box as the co-main event on the same night as Katie Taylor vs Amanda Serrano in Dublin. But since you're not your own boss, you will hide behind Dana or just drink the rest of your life away. August 5th you will see," Paul tweeted.
McGregor last fought at UFC 264, where he lost to Dustin Poirier by a doctor's stoppage after breaking his tibia seconds before the end of the first round. He will face Michael Chandler upon his return in the summer once The Ultimate Fighter season 31 comes to an end.
Diaz and McGregor are tied at one apiece in MMA, and they are both willing to lock horns in a potential rubber match down the road.
Does a boxing match between Conor McGregor and Jake Paul make sense?