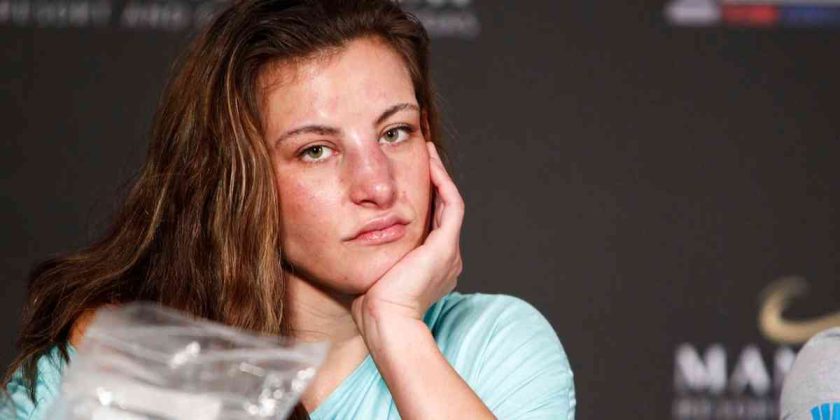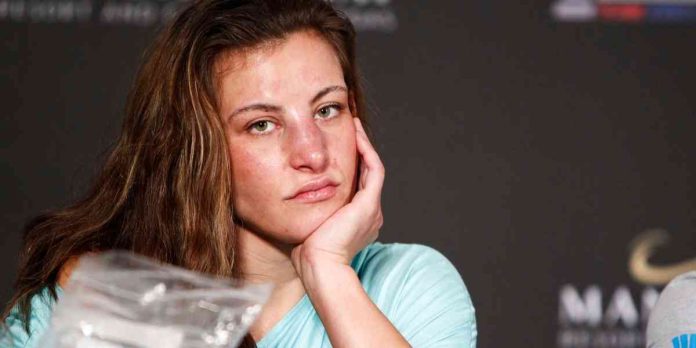 Miesha Tate has apologised after receiving a backlash for calling fellow fighters with Only Fans accounts 'desperate'.
Last year, several present and former UFC fighters, including Jessica Andrade, Jessica Penne, Julia Avila, Kay Hansen, Diego Sanchez, and Paige Van Zant, among others signed up to Only Fans, a subscription service, to earn extra money by providing exclusive content to paying fans. When asked whether she would also consider setting up a page on OnlyFans, Tate rejected the idea and took a shot at her counterparts.
"No. Where in this video did I say I was desperate?"
Miesha Tate Apologises For Only Fans Comment
Tate later apologised for her comment after she was heavily criticised on social media by fans and fighters alike. Responding to a Twitter user, 'Cupcake' said that her words were taken out of context.
"Ladies this was taken way out of context, I had some fans harassing me, insinuating I needed to start an Only Fans. I responded jokingly, this was not a statement I made about other women. I appreciate we can all have our own choices and I support women 100 percent," Tate tweeted.
In another tweet, she apologised saying that she didn't mean to insult anyone.
"I am truly sorry I have friends in the industry and I support that 100 percent. In no way shape or form was it my intention to put anyone down, I am only human. I let someone make me mad and what I said to them was not a rep of how I feel about this as a whole," Tate said.
Tate returned to the Octagon after a five-year hiatus at UFC Vegas 31 in July last year, where she defeated Marion Reneau by third round TKO, and is coming off a unanimous decision loss to Ketlen Vieira in her most recent fight at UFC Vegas 43. She is expected to face Lauren Murphy in a flyweight fight at UFC Fight Night on May 14th.
What do you make of Miesha Tate's comments?
See also: