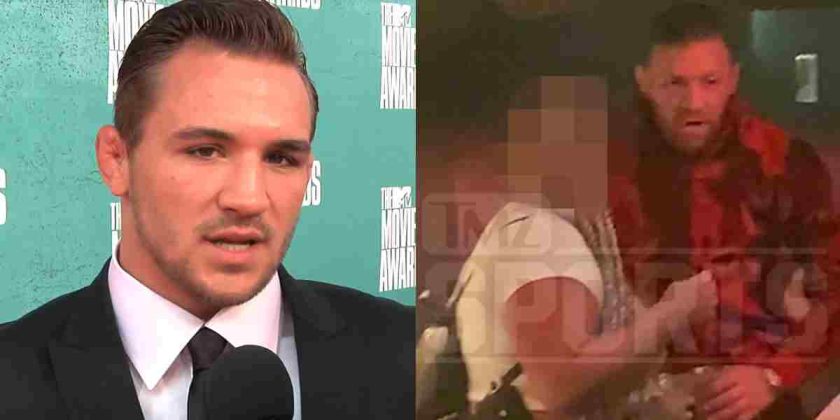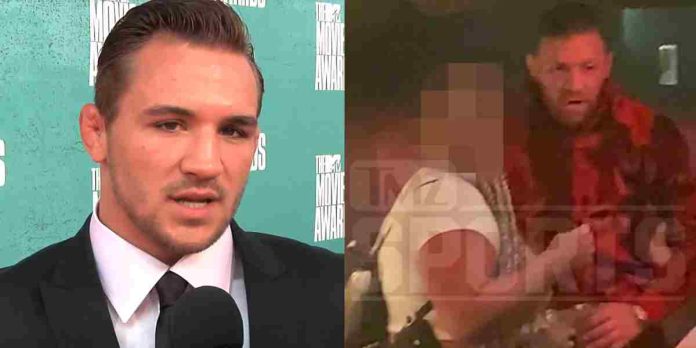 Michael Chandler has reacted to sexual assault allegations made against former UFC two-division champion Conor McGregor.
McGregor recently attended game four of the NBA Finals between the Miami Heat and Denver Nuggets, where he made headlines after punching the Heat mascot twice, sending him to ER. Days later, a woman accused the Irishman of sexually assaulting her in the men's restroom with the help of his security.
The alleged victim made harrowing claims against McGregor, saying that the Dublin native forced her to perform oral sex on him and attempted to sodomize her after pinning her against the wall. TMZ also shared a video of McGregor taking the alleged victim to the men's restroom.
The NBA and the Miami Heat have taken notice of the matter and launched their independent investigation.
McGregor, who recently finished filming The Ultimate Fighter season 31 opposite Chandler as a coach, is expected to face him by the end of this year or early next year, depending on his re-entrance into the USADA testing pool. The latest controversy, however, may put their fight in jeopardy.
Naturally, Chandler was asked for his comment on the issue during a recent question and answer session, and he reacted with a three-word answer.
"Very fishy details," Michael Chandler said as reported by BJPenn.com.
The UFC also reacted to the controversy.
"The organization is aware of the recent allegations regarding Conor McGregor and will continue to gather additional details regarding the incident. UFC will allow the legal process to play out before making any additional statements," the UFC's statement read.
McGregor last fought at UFC 264, where he lost to Dustin Poirier by a doctor's stoppage after breaking his tibia seconds before the end of the first round.