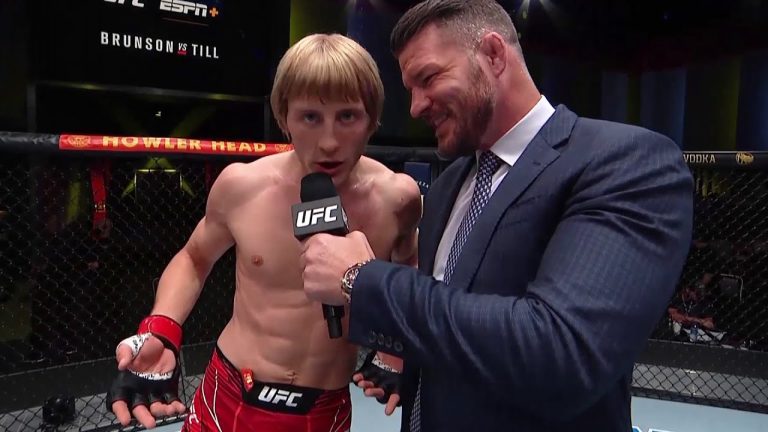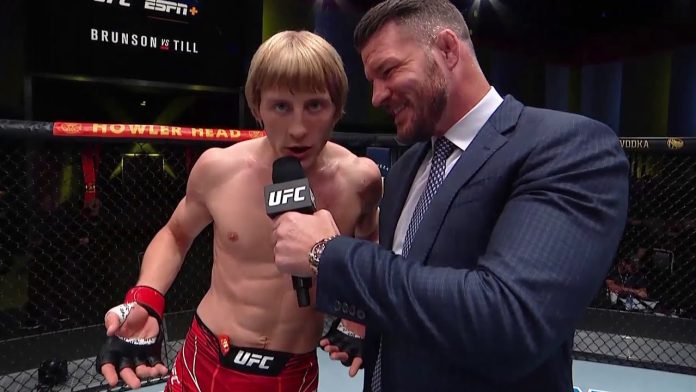 Michael Bisping isn't a fan of how Paddy Pimblett carried himself after his controversial win against Jared Gordon at UFC 282.
The self-proclaimed 'new cash cow' of the UFC defeated Gordon by a controversial unanimous decision, to the surprise of many fans and professionals alike. In his post-fight Octagon interview with Bisping, Pimblett refused to make a call out, saying that he is the most wanted man in the division now and others should be calling him out instead.
Michael Bisping On Paddy Pimblett
Needless to say, 'The Count' wasn't very pleased with his compatriot's interview, especially after an unconvincing performance given the hype around him. Speaking on his 'Believe You Me' podcast (as transcribed by MMA Junkie), Bisping said that Pimblett needs to focus on fighting for now.
"I think what Paddy needs to do is just humble himself a little bit," Bisping said. "Stop with this 'I'm the new cash cow' s***. When I asked him who would he want to fight next, 'I don't need to say anyone's name because I am the man. I'm the boy, I'm the cash cow.' And you're yet to fight someone ranked. When you're dominating people, it's all well and good. When you're scraping by a victory, it doesn't have the same effect, and it starts to rub people off the wrong way.
"Nobody in the top 10, certainly in the top five, needs Paddy to give them a rub. Dustin Poirier, Islam Makhachev, Charles Oliveira, these are household names in mixed martial arts. They don't need Paddy to say their name to get a few Instagram followers. The whole 'pay me for interviews' thing, I think that left a bad taste in people's mouths. Again, I'm not hating. I'm just being honest in what I saw."
Do you agree with Michael Bisping?