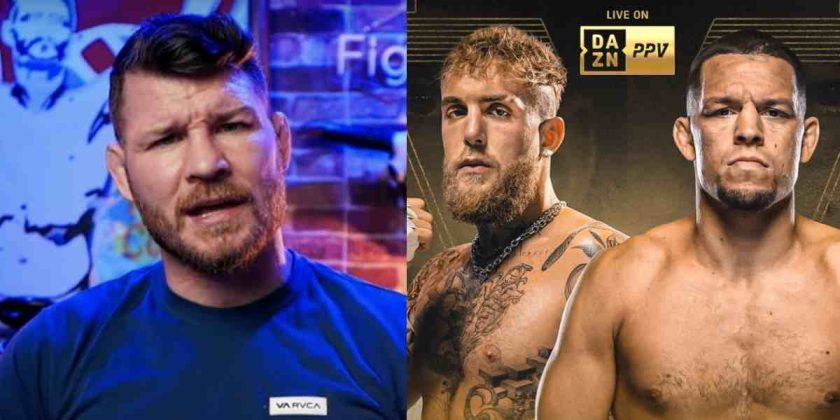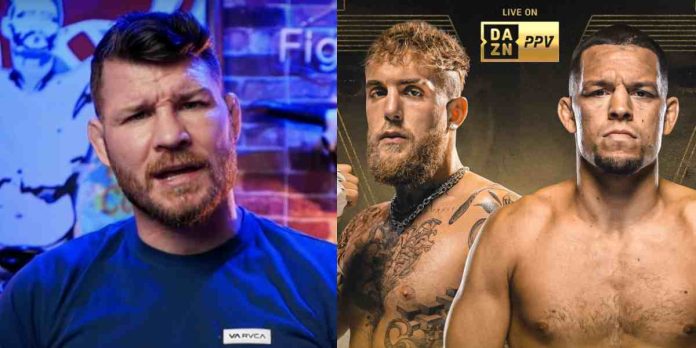 Michael Bisping has given his thoughts on the upcoming boxing matchup between Nate Diaz and Jake Paul.
Diaz will make his professional boxing debut against Paul, who most recently suffered his first professional boxing loss at the hands of Tommy Fury. The Stockton native most recently fought out his UFC contract at UFC 279, where he defeated Tony Ferguson by submission in the fourth round.
Paul is a -275 favorite to defeat Diaz, who is a significant underdog at +215. That means a one hundred dollar bet on Paul would return around thirty-six dollars, while the same bet on Diaz would return two hundred and fifteen dollars. The odds give Paul an implied winning percentage of 73 percent, while Diaz has an implied winning percentage of 32 percent.
Michael Bisping On Nate Diaz vs Jake Paul
Despite the fact that Paul is a heavy favorite ahead of their boxing match that will take place in August, Bisping believes the UFC veteran won't be a walk in the park.
"Nate Diaz, this will be a fun fight," Bisping said while speaking on his YouTube channel. "Nate Diaz is no walk in the park. Very, very tough. Extremely hard to finish. Granted, he's not a boxer, he's almost 40 years old. He's got a great submission game, you can't use that. But the hands of Nate Diaz, they're good. You can't deny that.
"Listen, I'm not hating on Jake Paul, but this is the pattern, this is the flow. It's an almost 40 non-boxer. It's a guy who's a submission specialist with decent hands. He's much smaller. Diaz is very tall, he's not a small man by any stretch of the imagination. But he did fight the majority of his career as a lightweight, okay? So it is going to be very interesting to see how it goes down."
Do you agree with Michael Bisping?