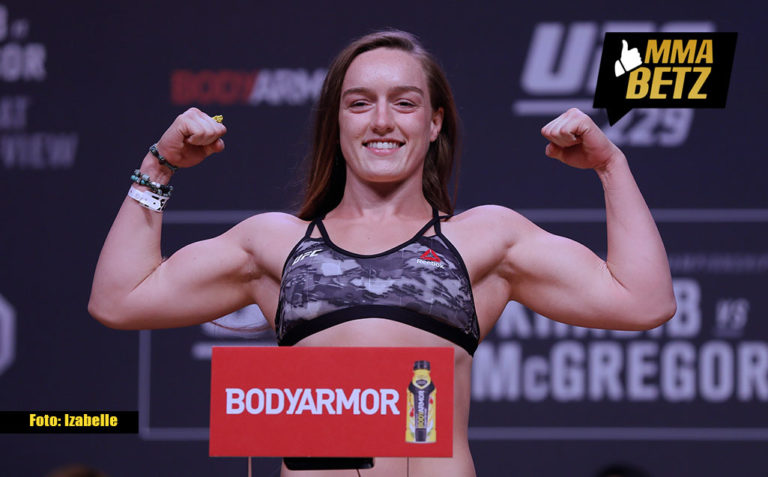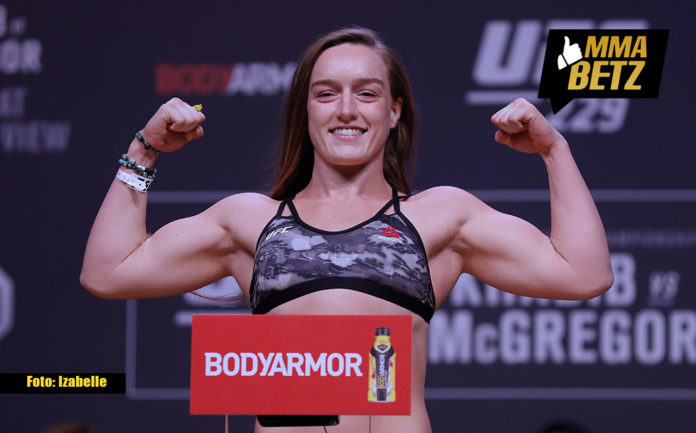 Aspen Ladd has said that she couldn't be happier with the way things have panned out in the wake of her departure from the UFC last month.
Ladd was released by the UFC after she missed weight for her fight against Sara McMann. In total, the American missed weight three times in her UFC career, with two fight cancellations. When asked about the promotion's decision to part ways with the 27-year-old, Dana White said that he didn't want to let her go, but it was something he had to do.
After her departure from the UFC, Ladd signed with the Professional Fighters League (PFL) earlier this month and will face Julia Budd in a featherweight bout in November at PFL 10.
Aspen Ladd On UFC Departure
During a recent appearance on MMA Fighting's The MMA Hour (as transcribed by MMA News), Ladd revealed that her departure from the UFC has been a blessing in disguise.
"[It's been] a rollercoaster of emotions," Ladd said. "Obviously, initially there's always that, 'Oh gosh, what's gonna happen now?' But since parting ways with the UFC, nothing but positivity has happened, nothing but good things. Right now, I'm just on top of the world. I couldn't be happier with how things are going. Fair to say [I'm making more than I was in the UFC]… I couldn't be happier. It's been nothing but good news. You had the awful thing happen, and then everything since then has just been continually getting better."
As far as Dana is concerned, Ladd said that she has nothing but respect for her former boss.
"I have nothing but respect for Dana," Ladd said. "I think he gets s*** on a lot in the media, and it's really not warranted, especially in the last couple of years where the world shut down and we still had the opportunity to fight."
How will Aspen Ladd fare in the PFL?