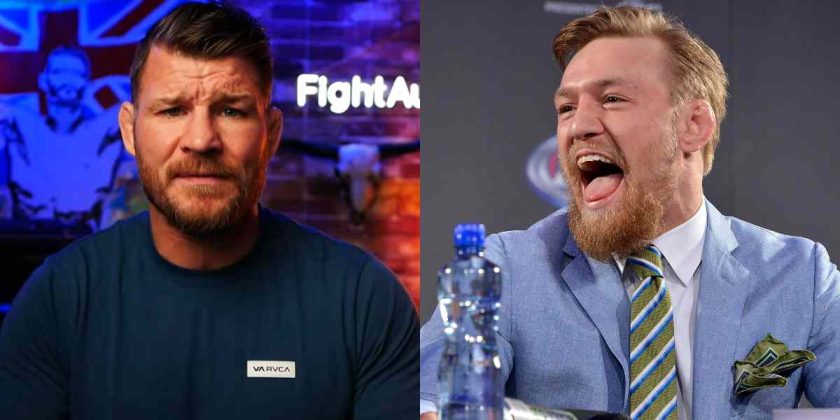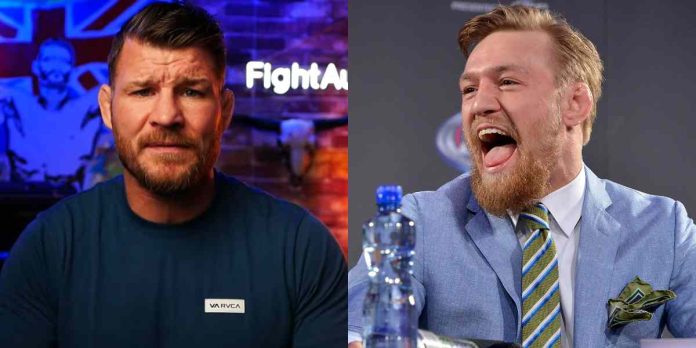 Michael Bisping thinks he knows why former two-division UFC champion Conor McGregor is resorting to attacking fellow fighters on the internet.
McGregor hasn't fought since UFC 264, where he lost to Dustin Poirier by a doctor's stoppage after breaking his tibia seconds before the end of the first round. His return to the Octagon is still up in the air, particularly due to his acting assignment, but he is keeping fans engaged with his Twitter rants every now and then.
In his latest tweet-and-delete spree, the Irishman targeted Bisping.
"Do you want to go to war man, yeah? Do you want to go to f***ing war? We'll go to war with you, yeah. Security, you little sausage of a thing. I'll have security set you up. Where do you stay when you're in Vegas again, pal? Little Apex f***ing pad," McGregor said in a voice note on Twitter, which was later deleted.
"Keep my name out of your f***ing mouth in any type of threatening behavior, or I'll walk through your front door. Yup, Laguna (site of Bisping's home in California), you little dope. Yup the Mancs, yeah! Go back where you belong you little clown, you little sprinter."
Michael Bisping On Conor McGregor
Speaking on his 'Believe You Me' podcast (as transcribed by Sportskeeda), Bisping said that he thinks McGregor is probably attacking people on Twitter because he is feeling lonely.
"The level of fame that [Conor McGregor] reached is astronomical and it's very, very rare," Bisping said. "You're talking about big-time A-listers. There's a lot of people at that level, but to achieve it is f***ing very rare… I know a few people like that [and] they do get lonely. They can't go anywhere, they can't trust people, so I don't know if that's the case with him or whatever… He doesn't have a community, [but] he's still got tons of fans, you can't deny that."
What do you make of Michael Bisping's comments about Conor McGregor?