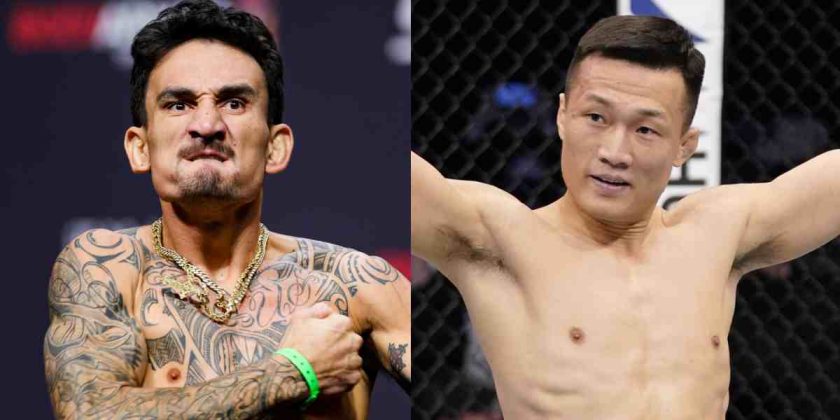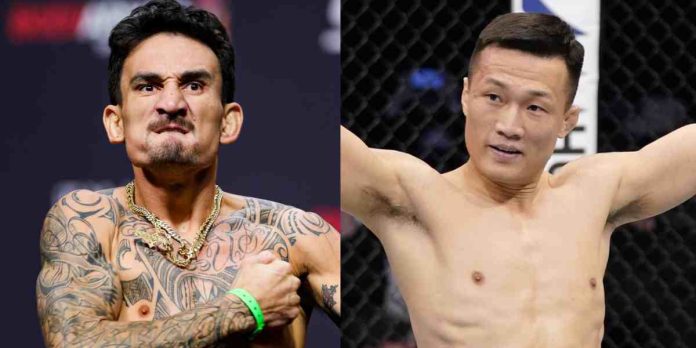 Max Holloway loves the idea of locking horns with 'The Korean Zombie' Chan Sung Sung next.
Holloway most recently fought at UFC Kansas City, where he beat another rising contender in Arnold Allen by a relatively comfortable decision, and he wants to get back inside the Octagon as soon as possible. Ideally, he'd like to fight the winner of the title unifier between Alexander Volkanovski and Yair Rodriguez, but if the Aussie wins that fight, Holloway will have to do more to earn a title shot since he has already lost three times to 'The Great'.
Max Holloway on The Korean Zombie
The former featherweight champion doesn't want to sit around and wait for an opportunity to come his way. During the UFC Kansas City post-fight press conference, Holloway was asked about a potential fight with The Korean Zombie, and he responded by saying that he'd love to fight him.
"Brother Korean Zombie, that is the only guy in my time with the older guys that I didn't get to fight. I would love that fight," Holloway said. "There's a fight in my agent's freaking country, Australia — Australia's supposed to be happening sometime. We don't know when. And if Korean Zombie wants it, he can get it. I would love to fight him. That's one of the guys I've been growing up and watching. I'm kind of tripping out, how didn't we fight yet? How did we not fight? If that's one of the guys, then that's one of the guys. That's one of the guys I'd love to fight."
Despite being in the same division for nearly ten years, Holloway and The Korean Zombie haven't fought one another. MMA fans would surely love that one.
Who would win a potential fight between Max Holloway and The Korean Zombie?